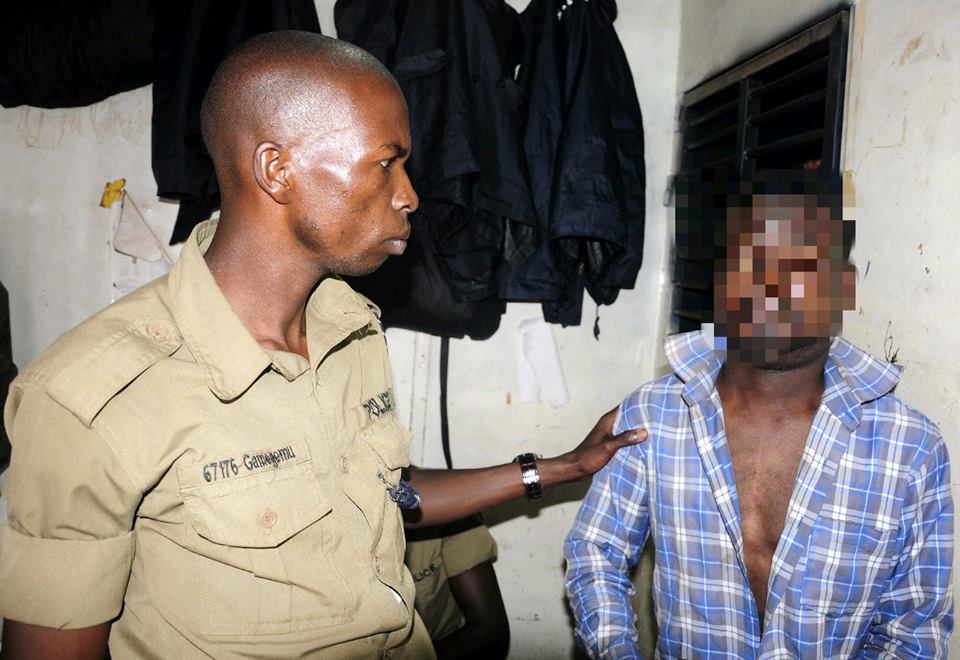 Police has rescued a suspected hand bag snatcher from an angry mob at a Mosque.
While prayers were ongoing at the Park Enkadde Mall Mosque it is alleged that one member disguised as praying stole a lady's bag which contained money.
This happened on Tuesday night when policemen at Mini Price police post were called to rescue the suspect.
Kampala Metropolitan Police spokesperson Luke Owoyesigire said Byaramukono had gone to the mosque with intention to steal and not pray.
"These are masqueraders who go to mosques pretending to pray but end up stealing," he said.

The handbag belonged to a one Sania Nalwanga, a resident of Mpererwe who had come for prayer but had 770,000/= and a watch in the bag.
Byaramukono is in police custody under file SD Ref 65/22/05/2018.