The name may sound new to you, but its worth talking about. Sauman service limited is one of the few registered agencies licensed to find jobs for Ugandans abroad. With the three years of existence in the labour exportation field, Sauman has been able to master the industry and ripped the passion of transforming the Pearl of Africa through finding jobs for hundreds of Ugandans.
In an exclusive interview with Sauman Limited Managing Director Mr. Ian Kaijuka, described Sauman service limited a transparent organization with an obligation to serve, maximize talent and opportunities for Ugandan Youth.
Sauman draws its focus on both skilled and semi-skilled placements that includes medical practitioners, Teachers, Electricians, builders, plumbers, House maids among others. The recruited candidate earn a minimum of Ugandan shillings 1.2m monthly.
"Sauman is here to create an evolution in the labour consultancy and employment fraternity, we have switched things from the ordinary setup where companies would parade people, and deploys you in any field of their choice. We have an opportunity that puts inconsideration your education levels and skills to be able to get our candidates the best placements. It's ridiculous to find someone who is a teacher by profession but working as a cleaner, we believe that our candidates deserve the best and that's why we are here to offer the best service." Kaijuka said.
He added that they have established a 200 sitter training facility that will be used to skill and polish their candidates before being deployed. He says that this will help them to suit the international standard and en able them compete with other employees from other countries.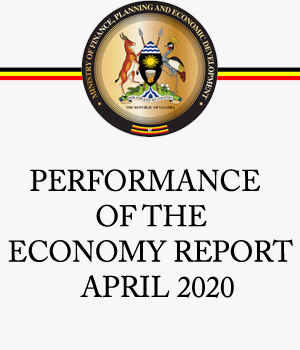 "I want to know that Philippines maids earn money that is three times more than our Ugandan maids, this is because they have given emphasis towards skilling their candidates before being deployed. This has made them exceptional and fully appreciated by several countries, thereby making their demand incredibly high." Kaijuka said citing that this can also happen here as along employment borrow a leaf from Philippine.

How to join Sauman or get a job abroad.
Sauman Service limited has several intakes depending on the demand and urgency or work available and the annual calendar.
Mr. Kaijuka adds that though recruitment has no fixed schedule, but in the middle and at the end of every year, the demand tends to go high something that creates more opportunities for people to get employed.
For the house maids, they are given free permits because it was provided for in the bilateral agreement between Uganda, Jordan and Saudi Arabia. For the skilled labour, they pay for their payments and clear only $1500 while joining.
Your Safety
On speaking about the safety of their people, Sauman Limited managing director said that they are fully recognized by the ministry and licensed to venture in the employment field. Unlike other agencies, Sauman has a database that can enable them interact with their clients and candidates during their stay overseas.
Mr. Kaijuka adds that in case of challenges faced during the time of duty and falling extremely sick, they have a special arrangement to bring back the candidate back home to ensure that they are safe.
In the bid to make the opportunity to work abroad more accessible even o those from a humble background, Mr. Kaijuka says they have launched efforts to negotiate the ministry to channel some percentage of the Youth Livelihood program to licensed companies to borrow the people willing to travel and work a broad so that after a short while, this money can be paid back.
"We are hearing news of the Youth livelihood money being misappropriated by different stakeholders. This is because some youths are investing this money in activities they are not vast with, I believe that if they make this money available to Ugandans willing to work abroad and this will be our obligation as the organization to make An MoU with our clients to see that the money is paid back rather than being misused by some people I unrealistic and risky ventures." He said.