Around the ninth hour, Jesus shouted in a loud voice, saying "Eli Eli lama sabachthani?" which is, "My God, my God, why have you forsaken me?"… It is the only saying that appears in more than one Gospel, and is a quote from Psalms 22:1. This saying is taken by some as an abandonment of the Son by the Father." Could this be the same statement said by the former Inspector General of Police Gen. Kale Kayihura the day he pushed in custody till today?
We all know about the power and authority Kayihura had, how he was referred to as a loyal servant, disciplined cadre, hero among others but how the game changed forcing the guns to turn on his baldhead is something that has till now become so hard to fathom.
During some of the intensive interrogations carried out by Kayihura's blue eyed boys who are now sweating along with him in jail, some of suspects severally carried of the commandos that called themselves the State as they were being squeezed in cells that had become torture centers.
Regardless of the fact that president Museveni trusted, protected and praised Kayihura, He also cries being betrayed by someone who he says failed to execute his mandate as the Head of Keeping Law and Order.
Since his arrest last month, Kayihura has never been brought to court to answer the crimes he is alleged to have committed and nobody seems to be bothered including our loquacious Members of Parliament that debate about anything including those that don't benefit their voters.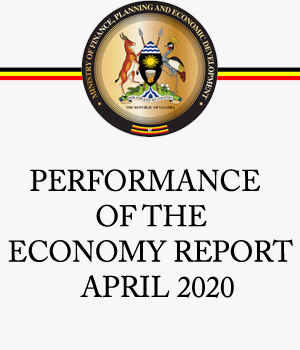 Members of Parliament turned their backs on former Inspector General of Police (IGP) Gen Kale Kayihura urging him to "pay for his sins." During Tuesday June 19th parliamentary sitting, MPs rejected any debate regarding the arrest or release of Gen Kayihura saying he was the custodian of law and order and must therefore pay for any crimes he could have committed during his tenure as IGP.
"The former IGP was the custodian of law and order. Gen Kayihura has arrested and criminalized many people including the people of Kasese. So the commander-in-chief (President Museveni) in his wisdom has arrested Gen Kayihura in connection with his dealings as far as criminality is concerned and for the safety and security of this country. So it is not in order to challenge the decision of the commander-in-chief to ensure that he [Kayihura] pays for his sins," Busongora North MP William Nzoghu said.
Gen Kayihura is currently detained at Makindye Military Barracks after he was airlifted from his home in Kashagama Lyantonde district. The army recently confirmed Kayihura's detention and interrogation over a matter they said couldn't readily be divulged.
This was after Kisoro Woman MP Rose Kabagyeni rose on a matter of national importance and sought an explanation from Internal Affairs minister regarding the secretive circumstances surrounding Kayihura's arrest. NRM's Kabagyeni also wondered why Kayihura has not yet been arraigned before court despite being in detention beyond the mandated 48hours.
"We are disturbed by the circumstances surrounding the arrest of Gen Kayihura and people of Kisoro and country at large are concerned and living in anxiety. The right of personal liberty is fundamental under article 23 of the Constitution and Gen Kayihura has been in detention for more than 48hours without being produced in court," Kabagyeni said.
However, the MPs did not seem interested in listening to Kabagyeni's submission and she was subsequently silenced.
"Is it procedurally right for Kisoro Woman MP to ask us or government to give an explanation when there are several crimes that are purported to have been committed by the officer [Kayihura]?" NRM's Gaster Mugoya, Bukooli North MP said.
However, Speaker Kadaga asked MPs to close debate on the Kayihura saga.
"I believe the matter is under investigation and we have no value addition at this stage, so let us leave that matter for now," she ruled.