State minister for Privatization and Investments, Evelyn Anite Kajik is having a real bad time both in Uganda and abroad where she is on forced study leave.
Apparently, the minister who also doubles as Koboko Municipality MP could be on suicide watch after Ugandans in diaspora also turned their
backs on the youthful MP who endorsed President Museveni's sole candidature and presidential age limit removal in 2015 and 2017 respectively. Early this month, Anite was reportedly sent on forced study leave by the appointing authority, President Yoweri Museveni following allegations that she took $8m bribe from some investors in the UTL recapitalization saga.
Before leaving the country, Anite handed over her office to state minister of Finance for Planning, David Bahati. She is currently at Tufts University in U.S to pursue a course in Global Master of Arts Programme in International Law and Diplomacy from July 5th to 28th August 2018. Anite's is paying $90,000 (Shs342 million) for the course that is sponsored by the Ugandan Government.
As a result, a section of Ugandans living in the United States of America on Saturday held a protest against the admission of Anite at Tufts University, a private research university in the state of Massachusetts. They accuse her of corruption and violation of human rights.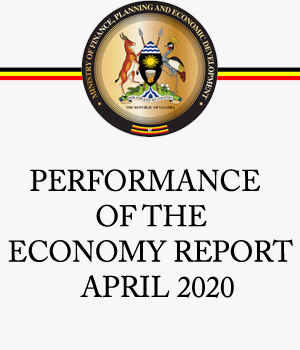 As quoted by URN, a group of Ugandans on Saturday gathered in Medford, Boston for a protest, in which they demanded that Anite is terminated.
The protest spearheaded by the Common League of the Ugandan Diaspora (CLOUD) lasted more than eight hours. Several Ugandans held placards with inscriptions challenging the admission and demanding the Tufts University suspends Anite, in public interest. "Anite should join Russian schools, USA is a democracy, not an Autocracy," read one of the placards. There were several others in the same line, some offensive, some demanding and others recommending action.
Martin Byakuleka, the ClOUD President who also spearheaded the protest says Anite is an enemy of democracy and human rights in Uganda and has no right to attend a free world top school of International Affairs.
Byakuleka called for Anite's discontinuation as an honour for global peace and security.
He says if Tufts University does not listen to their call, they will plan a massive round of demonstration in August.
Last week, we reported how Anite had flown to US with her entire family including; her husband, Allan Kajik, the former Deputy Kampala
Resident City Commissioner (RCC), their two kids and a maid. Anite who is determined to settle in U.S has reportedly bought a house in the state of Atlanta, USA at an estimated cost of $1.5m.
It is said she was helped to identify the mega posh houses by her relatives who are involved in real estate development in Uganda and USA.
Before the she left for U.S, she had reportedly paraded a team of about 15 relatives whom she wanted to travel with including sisters, brothers and in-laws but the USA embassy refused and only allowed the husband, kids and housemaid.