Independent Kawempe North Member of Parliament Hon. Hajji Latif Ssebagala has begged president Museveni to reduce the number of Members of Parliament.
Speaking on Thursday night while appearing on CBS FM, Hon. Latif said that the government of Uganda spends a lot of money on administrative costs yet the same money would be used to develop the Pearl of Africa.
This comment followed the controversial move by the ruling party lawmakers to uphold the Mobile money against the numerous resistance calls from the public.
According to Hon. Simeo Nsubuga who was representing government and the ruling National Resistance Movement party on the show, stated that 0.5 mobile money tax was passed as a move to raise more revenue and possibly reduce Uganda's worsening debt burden.
Simeo added Ugandans need to patient and grateful to the ruling party that has worked tooth and nail to see that services get closer to the common man.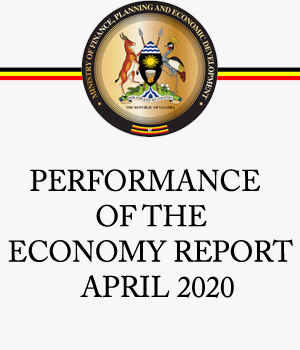 However in response, Hon. Latif underscored that reducing parliament, Districts and Resident District Commissioners (RDCs) would save a lot of money for the State and more services can be executed without double taxing the poor people trying to earn a living.
It should be noted that in the same move to reduce government unrealistic expenditures, Kiira Municipality Member of Parliament who doubles as the opposition Chief Whip Hon. Ibrahim Ssemujju Nganda tabled a motion in Parliament seeking to review provision of vehicles to political leaders, public and civil servants but this was not given attention at all.
This motion sought to save funds by abolishing the purchase of vehicles to majority of public servants, but also stop misuse of vehicles and resources by public officials according to the mover.
According to Ssemujju, save for the President, Vice President, Speaker of Parliament, Deputy Speaker, Leader of the Opposition, Chief Justice and Deputy Chief Justice, Government should abolish the  provision of vehicles to the rest of the political leaders, civil and public servants.
He also proposes that Government should sell all its current fleet of vehicles to the current users at the current value and where the user is not in a position to buy the vehicle, Government should auction the vehicle.
Ssemujju further proposed a Government loan to public workers who seek to own vehicles adding that they can pay it over time. Ssemujju also says the money for fuel and vehicle maintenance that is currently spent by public officials can be used to kick-start the loan facility.
He says Government can waive taxes on the vehicles and any other transport equipment purchased under this scheme.
Ssemujju says Government currently spends a lot of money buying cars for leaders and workers who already earn big and can buy their cars, but also spends huge sums of money maintaining the vehicles and paying for a driver among others. He says about 430 billion shillings is spent only on replacing vehicles every after five years.
He also decried that it is unfortunate that Uganda's ambulance services are not equipped and therefore poor Ugandans are suffering, and yet Government meets the cost of transport for Government officers.
The motion was seconded by Wilfred Niwagaba, the Ndorwa East MP who said the move will regulate wastage of resources. He called upon members not to oppose the motion citing that Government can have provisions, but should work towards regulating buying of vehicles but wherever this good move was piled, God Knows better.