The looming mega shadow cabinet reshuffle is said to be have given birth to the second episode of suspicion and unhealthy relationship between the different Forum for Democratic Change (FDC) members of Parliament.
According to news reaching our desk indicates that following the emergence of the counter Gen. Mugisha Muntu party, the relationship between lawmakers regardless of which faction one subscribes to had not much been affected till when the news of the cabinet reshuffled jetted in.
At the end of last week, the Leader of the Opposition in Parliament, Hon Betty Aol Ocan who recently took office amidst controversy revealed that she will name a new Shadow Cabinet once Parliament returns from recess in November. This is Something that has forced some members to allege that they might be witch haunted for supporting Gen. Muntu.
This information comes less than a week after the party secretary general Nathan Nandala Mafabi issued a two weeks' ultimatum: Choose between FDC and former party president Mugisha Muntu.
Mafabi said the party is going to carry out a membership audit following the dramatic severing of ties between them and the group led by Maj Gen Gregory Mugisha Muntu. Muntu, once a party president for five years, quit FDC last week following what he called irreconcilable differences.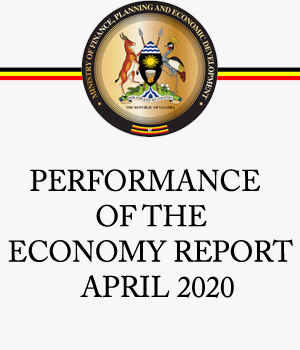 Hon. Aol says despite the disunity in the Opposition, the 29 member Shadow Cabinet will consist of Members willing to work with her.
"I know that MPs who support the new formation of Mugisha Muntu are more but this will not disrupt the work of Parliament" said Aol Ocan adding, "it is not about Besigye, Muntu or Amuriat, it is about the people of Uganda".
Aol Ocan made these remarks during a live tweet chat about her first days in office and what she intends to do. The live social media engagement took place on Friday, 05 November 2018.The LOP added that there are Pro-Muntu MPs who are ready to work with her on the shadow cabinet.
"There are about four MPs who say they want to rest while others despise the whole idea of a Shadow Cabinet," said Aol Ocan.
She revealed that when Parliament resumes in November, the Opposition will focus on the Legal Aid Bill saying, "our people are poor and they suffer when it comes to seeking legal aid. It should not be NGOs and development partners providing legal aid; we want government to get involved".
Aol Ocan also reiterated her call for electoral reforms which she says government is taking time to introduce despite repeated calls from Parliament.
"The evils in the electoral process are rooted; we need to review this. The president has a lot of powers, which have continuously disadvantaged us," she said.
This is the Current Shadow Cabinet
THE SHADOW CABINET MINISTERS
Attorney General
 Hon. Niwagaba Wilfred
Cooperatives
 Hon. Ongiertho Emmanuel Jor
Information and Ethics
 Vacant
Animal Industry and Fisheries
 Hon. Okot Peter
Local Government
 Hon. Nambooze Betty
Finance, Planning and Economic Development
 Hon. Akol Anthony
Human Rights
 Hon. Kasibante Moses
Foreign and Regional Affairs
 Hon. Katusabe Godfrey Atkins
Health
 Hon. Ochen Julius
Education and Sports
 Hon. Mpuuga Mathias
Public Service and Presidency
 Hon. Ariko Herbert Edmund
Gender, Labour and Social Development
 Hon. Akello Lucy
Youth and Children Affairs
 Hon. Adeke Anne Ebaju
Works and Transport
 Hon. Nzoghu William
Physical Planning
 Hon. Turyamuhweza Fred
Lands, Housing and Urban Development
 Hon. Abacacon Angiro Gutomoi
Tourism, Wildlife and Antiquities
 Hon. Centenary Franco Robert
Water and Environment
 Hon. Namayanja Florence
Energy and Minerals
 Hon. Oyet Simon
Science, Innovation and Communication Technology
 Hon. Oguzu Lee Denis
Rehabilitation, Relief and Disaster Management
 Hon. Sizomu Gershom Rabbi
Special Regions Affairs
 Hon. Ocan Betty Aol
Justice and Constitutional Affairs
 Hon. Lubega Medard Sseggona
Defence, Security and Veterans Affairs
 Hon. Olanya Gilbert
Internal Affairs
 Hon. Muwanga Muhammad Kivumbi
Trade and Industry
 Hon. Kasozi Ibrahim
Sports and Creative Arts
 Hon. Ssewanyana Allan
East African Community
 Hon. Zaake Francis
Kampala Capital City Authority
 Hon. Kabaziguruka Micheal
Agriculture
 Hon. Gonahasa Francis Barnabas