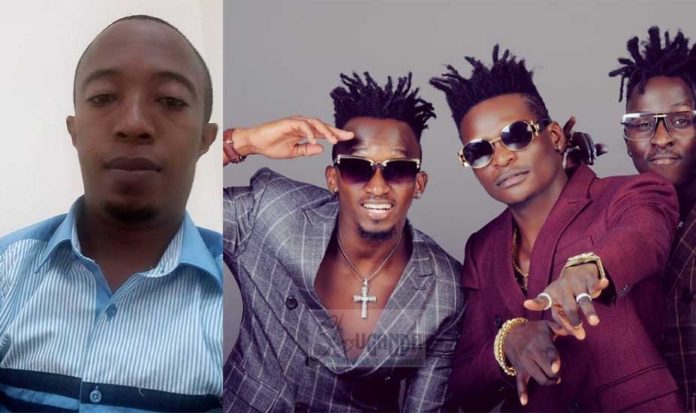 The Music trio of Born to Conquer aka B2C  are at war with their manager over the money that was collected during their successful concert at Freedom cit.
Its alleged that the trio is planning to dump their long time Manager Andy Events due to money problems as confirmed by our sources.
B2C is demanding their manager Andy all the money that was collected at the concert. It is alleged that the trio did not receive any coin from the concert yet they put in a lot of energy and hard-work for its success.
It should be noted that Manager Andy had a lot of loans before staging the concert so the money he collected at their concert was used to pay back the loans so he wonders why they would want to run away from him.