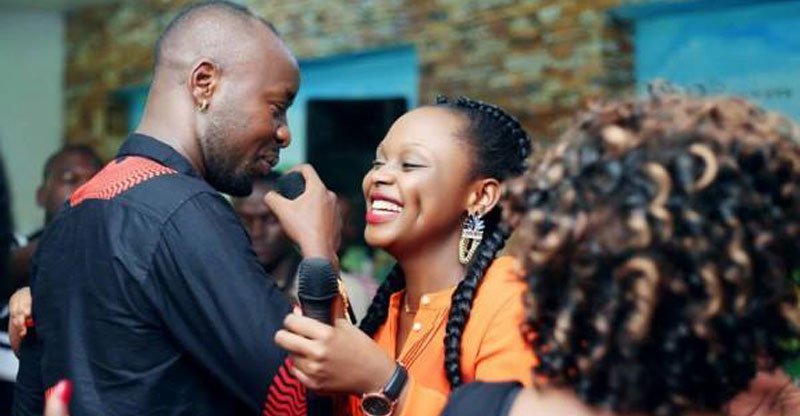 Renowned actor, Ashraf Ssemwogerere has written a bitter letter blaming Rema for exposing her relationship issues with Kenzo to the public. The actor asked Rema to focus on her career as marital issues will bring her down.
According to Ssemwogerere, he argues that having little privacy in their relationship has affected the couple and many people will use this lack of privacy to win Kenzo's heart from her.
Ashraf also advised Rena to involve herself in charity works so that she can stay at the top of her music career before it goes to the drain because of her relationship.
According too the actor, Kenzo is failing to marry her because he loves money and his business does not require him to settle down. Ashraf adds that Kenzo will only divorce her if he decides to get married due to pressure from his managers.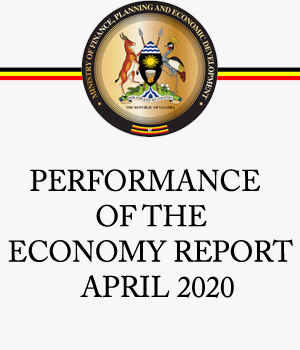 "Don't force Kenzo to marry you. He will do it to please you and divorce to leave you in tears. That is how show bees work. From what I see, read and hear, Kenzo loves you so much. But there must be some pressure from his manager not to marry," he wrote.
Below is his letter, 
Hi Rehemah, I don't want to insinuate that you are doing well after that lovely song "KAYEMBE". I thank the writer for the good poetic language.
And the good picture of the video. Tho I for one the video story didn't synchronize so well with the song. However Geofrey Kayemba Ssolo your manager must be a happy man.
There is something I want us to discuss for your own good.
In politics if you want to be successful and pull the masses, build a good house, buy a nice car, marry a nice lady or gentleman and start a stable family. On top of that behave well and get involved in charity, with your stable job or business. Not forgetting where the majority fall.
And in "SHOW BEES", where you belong, if you want to be successful, you have to be young, appreciated and admirable. Have a nice home never mind if rented, with single married status. You need to be extra ordinary good in what you show the people.
To make your show bees likable.
Show bees include performing artistes (musicians, dramatists, comedians), and pastors (preachers).
The most important undo in show bees. "NEVER ANNOUNCE YOUR MARITAL STATUS TO Be POSITIVE". Once you do it, the law of diminishing returns will apply on you. Here I can give you many examples. And I will mention names because I'm not character assassinating anybody.
There is an organization which encouraged young men and women to get married and save their lives. They used popular artistes like Sam Gombya RaggaDee, Jose Chameleone, Bobi Wine and many others to popularize their campaign. Bill boards were every were in Uganda to announce their partners. That was the beginning of their diminishing returns.
Today most of them have joined politics. Sam Gombya is no longer doing well in Show bees, but he joined politics and he is the deputy Mayor of Kampala central. Ragga dee, tried to run for Kampala mayorship. Tho he failed, he is now successfully working for NRM. Chameleon is still fighting to regain his glory. When the bosses of former Eagles production showed their partners, their story is no different. Its as if they announced their retirement. They are now struggling to maintain their glory which is no more. Sophie Nantongo made two mistakes; she married, divorced and changed from a moslem to a Christian man.
The Moslems went emotional to start a boycott for her its like a sin to invite Sophie on a moslem's function. I doubt whether she will ever gain her glory. In show bees when you announce your marital status to be positive you loose all those who admire you to either marry them or be their friends. With the new Eagles, Mr. Geoffrey Lutaaya was wise a enough to bring in Betina Namukasa and that young man, I'm forgetting his name.
This applies to Born again churches too. The way those Pastors conduct themselves is real Show bees. Its not like the main stream churches we are used to. A pastor will spend a lot of money on cloths to attract flocks. Women will smartly stage themselves to be picked. Meanwhile the 1/10(ekimu ekye kumi) will be big to make the pastor happy. A pastor who announces his partner early will loose it. Pastor Jessica Kayanja took a long time. Until he was sure that his Church was stable. But his popularly, never remained the same.
Look at Pastor Wilson Bugembe the moment he will announce the woman to marry I don't think that church will ever be the same. He is still waiting for his church to have a firm foundation.
Back to you my daughter Rehema. I might be insinuating but I'm a dad of realism. I know by now must have a professional Muzungu manager. There is no good muzungu manager who can allow Kenzo to get married now. Unless he is going to divorce in a year. You must have heard it in Europe and America musician good musician there marry to have children, before they divorce to concentrate on Business. Try to goggle you will tell me. Don't force Kenzo to marry you. He will do it to please you and divorce to leave you in tears. That is how show bees work. From what I see, read and hear, Kenzo loves you so much. But there must be some pressure from his manager not to marry.
And Kenzo a young man can't accept to compromise money making for MARRIAGE.
As a Moslem I think you know whatt to do. I don't want to see you loosing Kenzo for show bees. Hold it otherwise you may regret. You two are no longer ordinary. Many people are looking at you. The opportunist will use your weakness to fail you, and take your Kenzo. Listen to yourself not to others. "Rehemah wadde abolugave batugamba nti abawala baba balalu naye mubulalu mwetufumbira.sooka okole sente. Akobusiramu bwetulisisinkana ngenda kakugamba". Most important; the knowledge of Allah should be your capital.
Your "dad",
Hajj Ssemwogerere Ashraf Ashraf."