Sometimes I reflect on leadership especially on how we can have a breed of leaders who are tolerant, respect difference in opinion and above all disciplined. One leader I admire with such a character among others is Gen. Muntu.
Out of the many incidents, I want to point out three areas where I was challenged and felt that politics was a wrong place for me. Besides blackmail and hatred exhibited by the current breed of politicians, I found myself at crossroads. These incidents happened in Mukono, Bweyogerere and Nansana in 2015/16. All these were out of Intolerance, respect for each other, greed and undiscipline!
At the FDC Delegates Conference in 2015 at Jokas, some youth wanted to beat Mr Yawe Eddy elder brother to Hon. Kyagulanyi Ssentamu because he had shown interest to contest against our own Hon. Ssemujju Nganda. They wanted to throw him out of the Conference room. I told them that was wrong, I had to sit close to him to give him protection until I escorted him out of the room unhurt.
The second incident happened in Mukono where some colleagues organized to bar Hon. Mp Bakireke Nambooze from attending the FDC Presidential rally in Mukono accusing her of supporting JPAM, which wasn't true.
I was against that, I almost lost my temper. When Hon. Nambooze arrived some youth started blocking her, she didn't notice it at first until they made the situation hard for her to move, I had also organized, I asked comrade Kisekwa Robert and others to pull her out of the crowd. Which they successfully did.
The other nasty incident happened in my own Constituency Nansana Municipality at the FDC rally where I was a party candidate. Leaders who belonged to other political formations like TJ were harrassed! Even our own Lord Mayor Ssalongo Erias Lukwago was harassed. I had to save some leaders including my fellow candidate for Nansana Municipality Mr Kibanga Sam. I don't believe in intolerance and violence! Hurting my senior sister Hon. Nambooze and elder brother Lord Mayor Erias Lukwago automatically impacts on me negatively!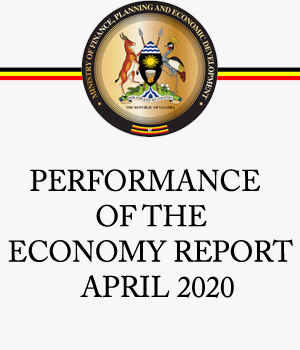 Why would politics especially among opposition ranks be a matter of life and death? Personally, I consider all colleagues in opposition political parties as brothers and sisters regardless of their political affiliation. Actually I have genuine political friends from DP and Jeema Uganda
Lastly, I believe there is something wrong with current breed of leaders. We need to build a critical mass of leaders who look at things differently. Yesterday I read on facebook a comment where Brian Atuheire Batenda was accused of meeting me and the other colleagues and yet he was a candidate for Chairperson FDC Youth League. Does it mean when he finds me somewhere, he should run away? Now meet with Brian to defeat Walid? People don't know our history and background!
The other day a colleague Kyazze Kassim lost a wife, our colleagues and the entire Executive of FDC in Makindye district didn't turn up save Mr Kizito. A condolence message was delivered by Chairman Kizito Livingston who again was accused by the colleagues why he attended the burial. Precisely because Kyazze had supported Muntu previously. Beyond politics, we are brothers and sisters.
Let's learn and or improve our emotional intelligence and tolerance skills.
Rajab Kaaya Sema
Adult Educator /Career Politician