Parliament leaders have Tuesday sat in a meeting to build a consensus on the impasse for the leadership of the Committee on Commissions, Statutory Authorities and State Enterprises (COSASE).

The committee that is currently carrying on a probe into the irregular closure of seven defunct commercial banks by Bank of Uganda (BOU) headed by Bugweri County MP, Abdu Katuntu has had its term ended on Sunday, January 13th, 2019.

Prior to the end of the tenure, the opposition Forum for Democratic Change (FDC) as the leading opposition party in Parliament reshuffled the current leadership replacing Katuntu with Kawempe South MP, Mubarak Munyagwa and the Vice Chairperson, Anita Among with Moses Kasibante.

This appointment was since not been approved as the Speaker, Rebecca Kadaga requested that the current team be allowed more time to finish the current BOU probe, hand in a report before being reshuffled.

This position has for long been rejected by FDC officials including the LOP, Betty Aol Ochan and the opposition Chief Whip, Ibrahim Semujju Nganda who noted that the extension is an illegality which Parliament should never entertain.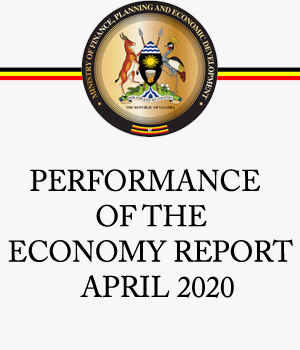 Speaking to the media on Tuesday evening, the LOP noted that finally a consensus has been reached which will be communicated by the Speaker, Rebecca Kadaga herself probably on Wednesday.

"We have finished our dialogue and the Speaker will make a pronouncement herself, we have explored a lot of options in dealing with the issue at stake and the best option shall be announced by the Speaker in plenary," Ochan said.

"The best option taken will cater for all our interests as opposition and Parliament as an institution since COSASE is an opposition led committee," Ochan added.

Ochan however highlighted that COSASE will sit and continue with its deliberations since it was last week adjourned to Wednesday.

However, sources have revealed that the meeting which had the LOP, Betty Ochan, the Speaker Rebecca Kadaga, the Deputy Chief Whip, Harold Muhindo and Wilfred Niwagaba resolved to have the tenure of the current COSASE leadership extended to February 15th, 2019.