The first ever Tarehe Sita Marathon took place in Kitgum town as part of a cocotail of activities that precedes the Army day celebrations of Tarehe Sita. The run was intended to support H.E the president's call to fight non communicable diseases through a healthy living.
The 1st Edition of Tarehe Sita marathon that attracted residents of Acholi subregion and UPDF officers and men was flagged-off at Kitgum Town Council headquarters.
The Chief of Defence Forces General David Muhoozi was the chief runner while the UPDF General Officer Commanding Reserve Force Maj Gen Charles Otema Awany flagged off the run on his behalf.
Gen David Muhoozi, congratulated participants for associating with UPDF activities, adding that although symbolic in nature; the civil-military activities will cement the relationship with the people.
He added that such landmark engagements with the population truly reflect UPDF as a pro-people army, ready to work with the population in ensuring peace and stability so that prosperity can become evident.
The UPDF Chief of Education, Sports and Culture, Brig Phinehas Katirima, commended UPDF leadership for choosing Acholi Sub-Region as a turning point for this year's Tarehe Sita civil military activities. He thanked Acholi sub-region residents for being physically fit and staying on the side of UPDF in the restoration of peace and democracy.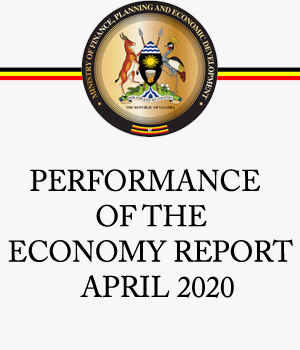 Hon Beatrice Anywar, the Member of Parliament representing Kitgum Municipality, noted that keeping physically fit is the way to go in shaking off some diseases.
The inaugural 5km run that finished at Kitgum Core Primary Teachers' College, attracted participants from UPDF, local residents, school children, and those from the Corporate world changing the face of Acholi Sub-Region.
The regional Manager Stanbic Bank on behalf of other corporate agencies congratulated participants for finishing the race, saying everybody is a winner and encouraged them to continue exercising to keep fit. He applauded UPDF for stabilizing Uganda for businesses to thrive.
According to other event organisers, the marathon aimed at creating a long lasting special relationship with the people and ensures that people keep physically fit to avoid the danger from Non Communicable Diseases like High Blood Pressure and Diabetes.
The corporate agencies that partnered with UPDF to celebrate the birth of the NRA/UPDF include: Stanbic Bank, National Water and Sewerage Corporation, Toyota Uganda, Mota-Engil Africa, Africa Masharik Fest, Ministry of Helth, Mighty Fire FM and National Enterprises Coorporation, and among others.
The cycling activity supported by Jamii Social Riders was spiced by a junior rider Jeremiah Kyeyune who got special recognition for finishing the 5km race.
After the marathon, UPDF troops, local residents, members from the corporate world and area leaders cleaned-up selected Kitgum roads and the market to fulfill their Corporate Social Responsibility duty.
The first 5 winners of the Marathon in different categories Scooped Cash prizes from Stanbic Bank, Exercise books and pens among others.
Labong Jacob and Ogik Douglas emerged winner and runner-up respectively in the Men's category. While Lamara Evelyn and Akello Nancy emerged winner and runner respectively in the Women category. Senior citizen Aloyo night was best in females while Charles Maxwell was best male senior citizen.