The Lwemiyaga lawmaker Hon. Theodore Ssekikubo has said that the ruling National Resistance Movement Party members should not allow to lose its credibility over individual gains.
Speaking while appearing on CBS FM earlier this week, Ssekikubo said that the NRM party is focused, it doesn't need to allow president Museveni to die in power as if there is a leadership crisis in the party or the country at large.
He says president has fully played his part and its high time NRM, the party that took over power in order to fight dictatorship and lawlessness took a wise step ahead of the 2021 general elections.
Ssekikubo's comment follows that resolution made last week by the ruling party's Central Executive Council retreat where they climaxed and endorsed president Museveni as the sole candidate for the forthcoming elections.
He says NEC has to apologize for misleading Ugandans and acting out of the law since they no powers to endorse a candidate who has not yet been nominated.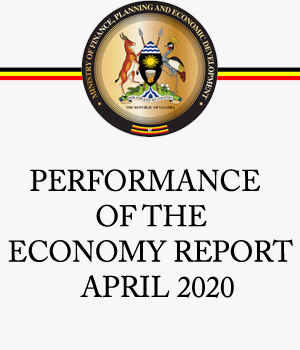 "They should either apologize or we take them to court. There is nothing that pains me like seeing opportunists' misleading NRM, the party men and several Ugandans love most. NRM is not party without vision, it doesn't lack credible leaders but only that its lead by cowards whose mission is how to eat money but not build a strong institution. I really don't us to repeat last elections backward decisions, we can do better as NRM." Ssekikubo said.
Ssekikubo adds that there is nothing sweet and enjoyable as transparency, citing the success of credible parties like the ANC of South Africa.
"In civilized societies, NRM should be having capacity monitor and control all its Members, look at ANC in south Africa, that party has shall lead south Africa for many more years to come because they have a foundation and No one is bigger than the party. That's why when a party member makes a mistake he is forced to retire, look at us, Museveni is bigger than the party to an extend that he appoints the Secretary General something that is so dangerous because once Museveni is gone, NRM shall be like UPC." He added.
Implication of the CEC Resolution
This means that Museveni who has been Uganda president since 1986 after shooting his way to power, will now contest for a sixth term in office. He will be 76 years old in 2021. He controversially won the last election with 60.75% of the votes with his closest rival Kizza Besigye getting 35%.
In the 2016 presidential elections, the party endorsed Museveni as the sole presidential candidate after Amama Mbabazi, the then party secretary general expressed interest in contesting against Museveni. Mbabazi was subsequently forced out the party.
"To emphatically recommend to the membership of the movement and its organs that His Excellency Yoweri Museveni our leader and General of the African Resistance, continues leading the Movement and the State in 2021 and beyond- as we eliminate the bottlenecks to transformation," reads part of the statement.