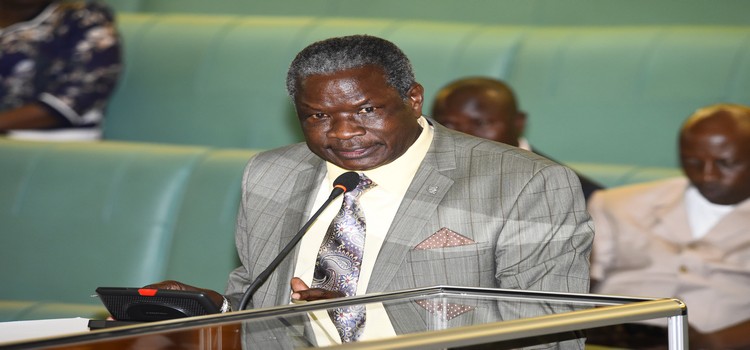 The Minister of State for Internal Affairs, Hon. Obiga Kania, has refuted claims that government has failed to issue passports to applicants and attributed the delays to increased demand for the travel document.
The Minister told Parliament that the Department of Immigration, which is mandated with processing and issuance of passports to Ugandans, could not hurriedly scrutinize documents submitted to them to avoid issuing the passport to non-deserving persons.
"We issue between 650 – 800 passports per day. The labour exporting companies submit their papers in bulk and we need to scrutinize each application to make sure that the owners are Ugandans," he said.
The Minister was responding to a matter of national concern raised by the Rukungiri Municipality MP, Hon. Roland Mugume, during the plenary sitting chaired by the Deputy Speaker, Jacob Oulanyah, on Wednesday, 3 April 2019.
Mugume had also reported to Parliament that the Ministry of Internal Affairs was charging exorbitant fees to passport applicants.

"We have people who want to travel abroad, but they are getting challenges because the Ministry of Internal Affairs is not releasing passports," said Mugume, adding that "How long does it take for one to get a passport, why are there no passports and what is the actual charge of a passport?"
The Minister said payment for passports is done only once at the bank and that the travel document is issued within two weeks.
He explained that there was an unprecedented increase in demand for passports, which has doubled in the past one year. He also said that delays may be caused by people submitting their applications late and hoping to get the passports in a shorter period.