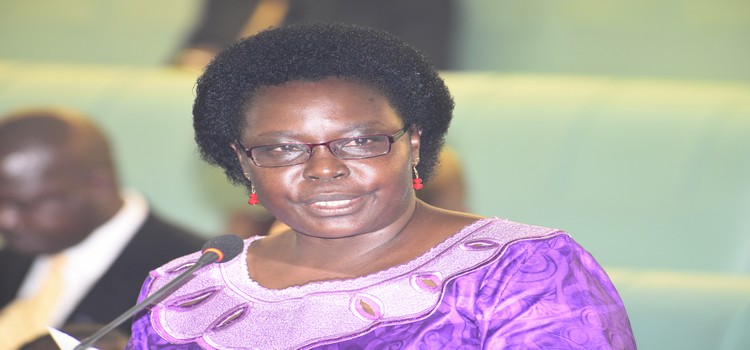 Uganda will mark the International Labour Day with a call on government, investors and stakeholders to redesign and review their policies, laws and strategies with a view of increasing job opportunities.
In a statement delivered to Parliament, the Minister of State for Northern Uganda, Hon. Grace Freedom Kwiyucwiny, said that there was need for more employment opportunities for the working age, which had increased over the years.
Labour Day celebrations will be held on 1 May, 2019 at Patongo Akwee Primary School, in Patongo Town Council, Agago District under the theme "Promoting employment through enhanced public infrastructure investment".
"In line with the theme, there is need to redesign the policies to cater for the increasing working age population that has increased to 19.1 million in 2016/17 from 16.5m in 2012/13," she said.
The plenary sitting was chaired by the Deputy Speaker, Jacob Oulanyah.
Kwiyucwiny added that the theme draws from the fact that public investment in infrastructure like rail, roads, power dams and power transmission, oil refinery, apart from creating jobs on their own, will eventually continue to bring down the cost of doing business, which will in turn attract private investment and create more jobs for the people of Uganda.

Hon. Geoffrey Macho (NRM, Busia Munic.) noted that as the public servants had been catered for with a salary increment, the private sector workers should also be considered. He also appealed to government to assist women working under dire conditions in the Middle East.
"I pray that we consider the workers in the private sector as they are the majority in the working field but the policy available doesn't protect them," he said.
Hon. Alum Santa (UPC, Oyam district) said that the celebrations were discriminatory as members of the opposition were always left out.
"The national celebrations seem to be an event of the ruling party only; we in the opposition are never involved even if the function is in your area," she said adding that "I also request ahead of the Labour Day that we should find a way to pay the retirees promptly because they served the nation diligently."
The Minister of State for Finance (Planning), Hon. David Bahati, in response said that government has put in place reforms to ensure that workers who have retired are paid on time.
"Reflecting on the theme of the day, our investment in reducing the cost of doing business coupled with peace and security, has been able to attract investments and thus attracting more factories and having over 6,000 people employed," Bahati said.