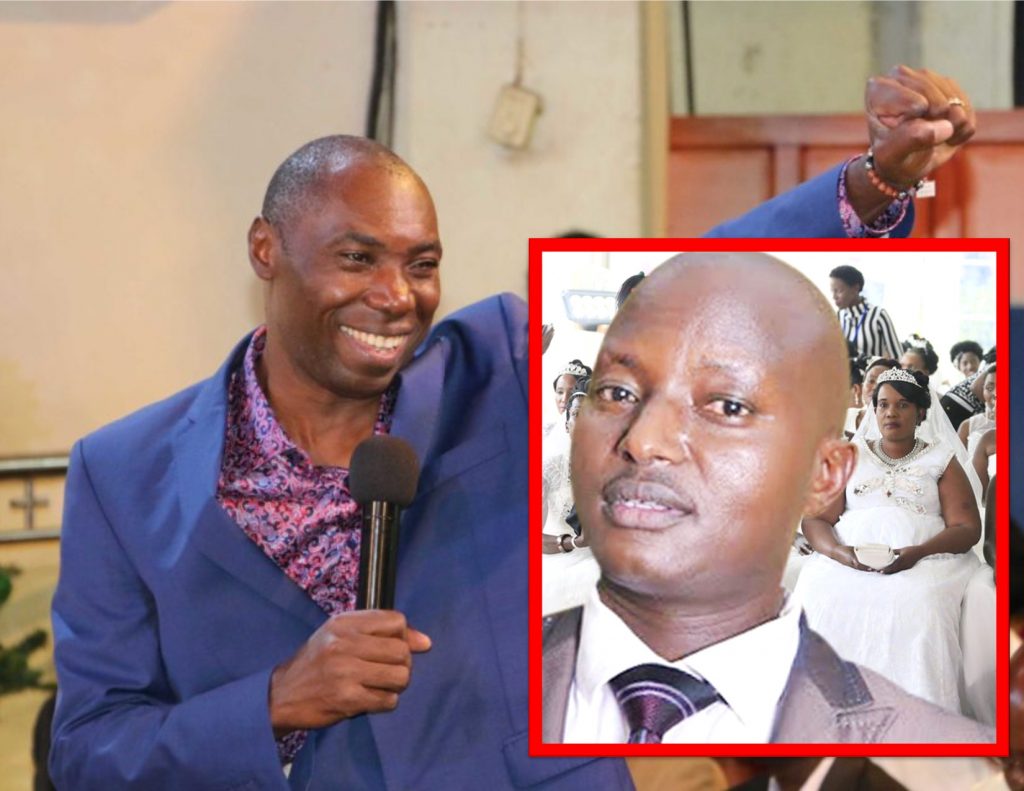 Ever since the marital disaster erupted at the home of city pastor Aloysius Bugingo who doubles as the proprietor of Salt Radio and TV, series of developments have continued to emerge and one of these being the formulation an alliance with Mulago roundabout based Prophet Samuel Kakande.
New reaching this website indicates that the embattled House of Prayer Ministries senior Pastor has sought spiritual intervention from his colleague in bid to have the outstanding spate to serene.
Bugingo who landed in hot soup after announcing that he was deserting his official home for new curvy mistress in town has been advised to enroll for joint fasting sessions together with Synagogue Church of all Nations who doubles as his father in law in the newly anticipated marriage.
"I know he is personally undergoing through a lot, but we shall fast to see that all the chains are broken. There is nothing that is more powerful than a prayer because the God we serve never disappoints and he fights all our battles." Pastor Kakande interacted with some church elders as he insisted that Bugingo's issue will soon get settled.
This slowly growing alliance has however not gone well with Bugingo's fellow Pastors that had previously disowned Pastor Kakande for not being truthful man of God. They allege that the manner in which he performs his miracles, insult fellow men of God and commercializing his church services makes him a fully-fledged businessman but not a man of God.
Pastors including Pastor Wilson Bugembe of Light the World Ministries, Pastor Jackson Ssenyonga of Makerere Christian Fellowship (Top Radio and TV), Joseph Sserwada of Victory Church – Ndeeba (Dream TV and Impact FM) Pastor Robert Kayanja of Rubaga Miracle Center (Channel 44 TV) among others are so much against the entire decision of Pastor Bugingo forming an alliance with Pastor Kakande (Glorious Times TV) and deserting his 29 year matrimonial family for a woman fit to be his daughter.

They claim that what Bugingo is attempting to do is ungodly and a direct insult to the entire born again fraternity that believes in prayer and forgiveness.
However defiant Pastor Bugingo has vowed not to listen to advice from every Tom and Jerry citing that his life and marriage is none of everyone's business.
He has on several occasions insulted his fellow pastors on the pulpit and decribed them as serial criminals, sinners and ignorant for poking their noises in issues they don't understand.
It should be noted In 2017, controversial Pastor Bugingo came under fire for allegedly burning 'deceptive Bibles.'
He allegedly ordered his congregation to set ablaze, particular copies of Bibles on grounds that they were heavily edited and deceptive. The holy books, which included Good News and King James versions of the Bible, were reportedly burnt on Easter Monday.