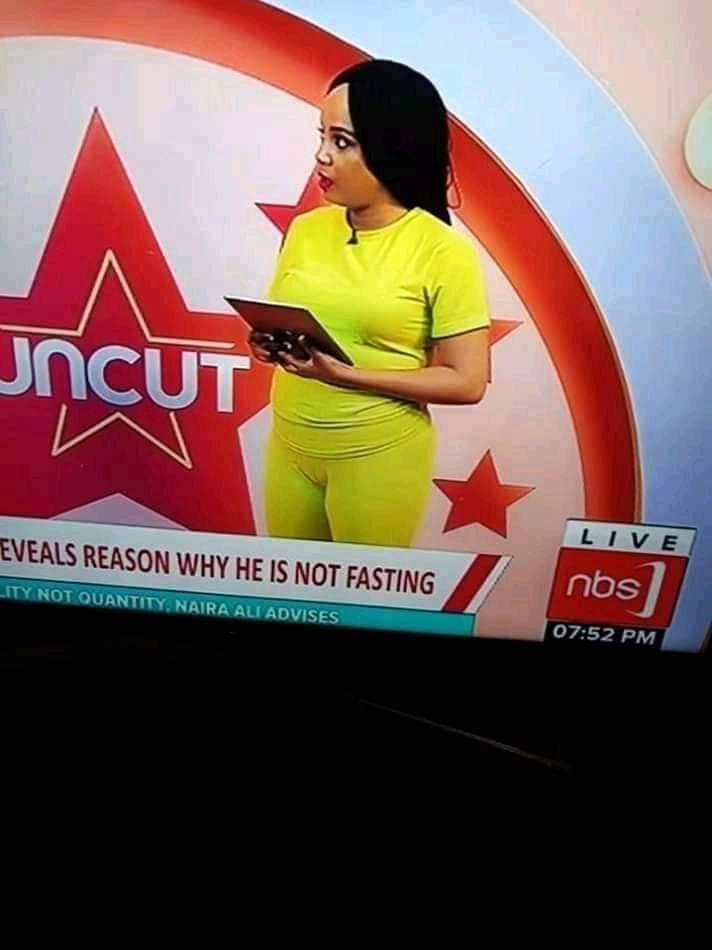 Being a cold and rainy Friday evening, television star Zahara Toto throw the country in silence when she offered a free Biology lesson to NBS TV viewers on air during the Holly Month of Ramadan.
As the curvy host blazed with gossip about musicians, hundreds of viewers concentrated on the outfit that divulged her Jubilewo from the anthers to the stigma something that has drawn multitudes of mixed reactions.
This rose hypes following the fact that its a holy month of Ramadan for the Islamic faith that she also subscribes to.
It should be noted that this is not the first time Zahara is parading her Kitone live on TV with another scenario being time when she was forced to wear a cardigan after she appeared on Spark TV Live Wire program dressed in a skimpy white skirt that showed stretch marks on her Chapati-like brown ass.