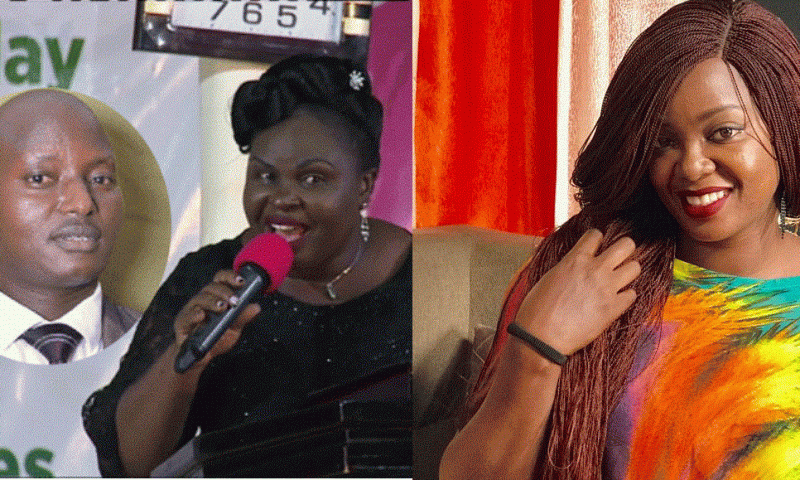 As the Bible always says that is no good thing without a disadvantage, though God Might have double handedly answered Susan Makula Nantaba's prayers of making her land in erected wealth, respect and fame without mega hustle, it seems all this will have to come a cost!
Just less than a month after the House of Prayer Ministries Senior Pastor Aloysius Bugingo went against odds and denounced his 29 year old marriage, the desire to dig into the Man of God Private life is also not coming to an end soon following his continued efforts to remain relevant and righteous at controversial moment.
Ever since his relationship with one of his employees event viral, Pastor Bugingo has brought on board other Mafia rules at the Kikoni Based prayer center and Salt Media premises aimed at seeing that the absence of his official wife Teddy Bugingo is not felt at all.
In an emergency meeting with the Salt Media (Radio and Television) top employees, Pastor Bugingo finally spilled the long awaited secret and introduced Makula as his new wife, something that was highly welcomed.
According to our source, the celebrated man of God implored all officials regardless of their positions to offer maximum respect to his sweetheart and fresh apple of his eyes.
"I want you to continue cooperating as usual to see the work doesn't go on standstill but some things will have change a bit. To those who were jumping around her and making a lot of noise, please know it from today that she is now 'MukyalaMusumba' therefore I don't need to inform you what to do next. One word is always enough for the wise." Bugingocalmly warned told his team.

It has however been also said that Bugingo and some of his close confidants have seriously questioned his mistress to unconditionally cut off communication with every Tom and Jerry something that has already started manifesting at the work station.
Makula who occasionally holdup chats in the Salt Media social media groups has zipped up, changed her number and of late unless one labors to call her then you may never hear from her again as the transition excitement and pressure is eating her down.
Recently Bugingo visited Makula's relatives and promised to make the formal traditional marriage come this August something he described as a looming miracle. He adds that come rain or sun, the curvy chocolate skinned morning show presenter will get smitten with a lavish party and adorable gifts in Jesus name!
Ahead of their wedding, the couple's Wakiso mansion nears completion and this will become their official home after the August Agenda is climaxed.
Bugingo who has already filed for divorce with his longtime wife says they fell apart over irreconcilable differences something that has never gone well some of his flocks and parallel Pentecostal pastors who insist that divorcing his official wife is not the solution to his problems but repentance, prayer and reconciliation will help him rebuilt his empire.