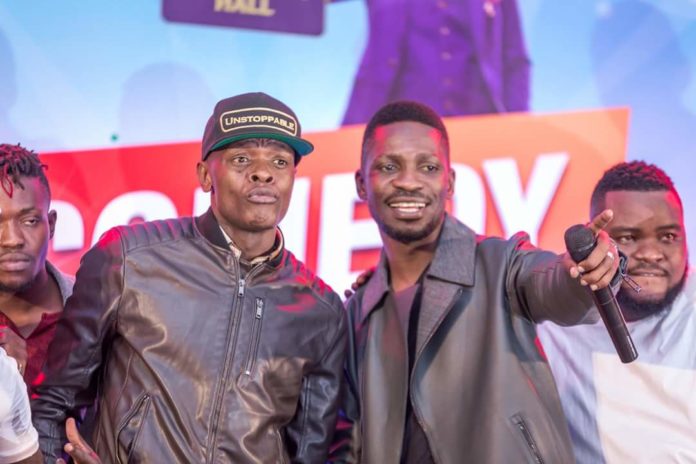 Celebrated Singer Joseph Mayanja alias Jose Chameleon has vowed not to quit active positive politics come rain, come sunshine.
Speaking to our insider, the Leone Island Boss said that it would cowardice, betrayal and hypocrisy to the people of Kampala if he backtracked.
The Vumilia hitmaker noted that he does not want to disappoint who has trusted him and implored him to move on, thereby saying that winners don't fear risking.
These comments come a just two days after Capt Mike Mukula, the chairman of the ruling National Resistance Movement (NRM) in Eastern Uganda advised Afro Beat singer and the most popular musician of his generation, to avoid politics to save his music career.
"My advice to my good friend Chameleon is go slow on politics. It will erode your financial base and could ruin your entertainment career. Don't say I didn't advise you. Take or leave it experience has taught me," Mukula said.
In his response, however, Chameleon responded to Mr Mukula in a tweet: "Thank you my great Friend. Great men pave way for greater men. Now that they didn't, we shall pave our own way and for the greater men after us."

Chameleon also said recently that he had joined People Power Movement, a surging political pressure movement led by fellow singer-cum-politician, Mr Robert Kyagulanyi alias Bobi Wine.
He says that he doesnot fear the incumbent Kampala City mayor Elias Lukwago adding that democratically he has finished his two terms of office at City Hall.