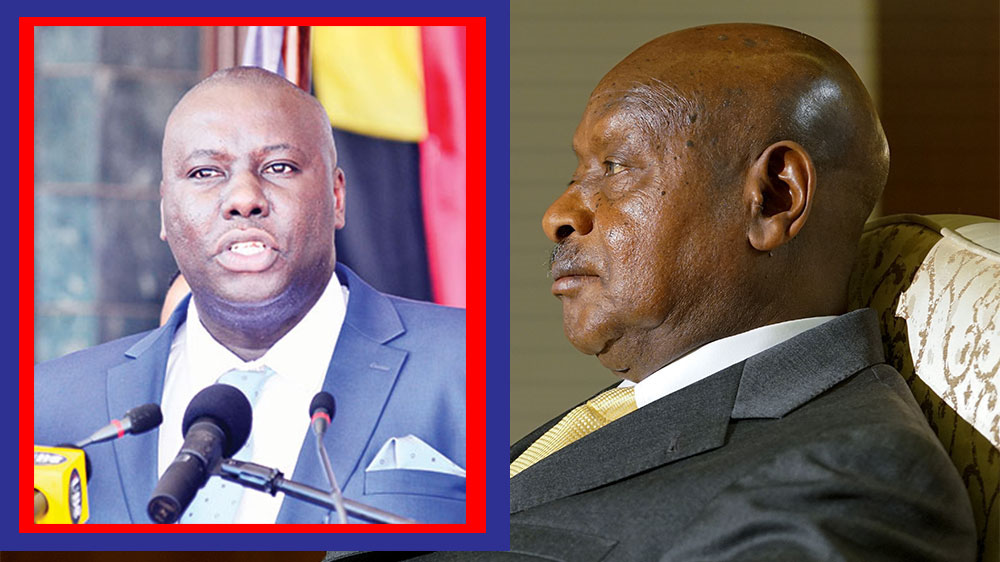 Opposition Members of Parliament have once again gone bare knuckles with President Museveni over the ongoing countrywide Operation wealth creation drive.
Speaking to this website, lawmakers led by Kiira Municipality's Hon. Ssemujju Ibrahim Nganda poked holes in the current tours by describing them as a waste of Tax payers money.
Ssemujju added that Museveni's drive is about campaigning for the next general election but not improving household incomes as its claimed.
" How can one claim to be improving societies when his daily budget is more expensive than the projects he commissions? Museveni uses over shs 2billion on daily basis but he travels over 100 Kilometers to re-commission a 10 Million project. All those projects you see being Commission in Kampala metropolitan area were commissioned years back by the person but when he changes the name of the campaign, from either Bona Bagagale to Entandikwa, he still comes to the same place and re-commissions already commissioned businesses." Ssemujju stated.
In the same spirit, Nakawa Member of Parliament Hon. Michael Kabaziguruka says the wealth creation drive by the president is just a political move aimed to campaigning early ahead of the 2021 elections.
He adds that they expect nothing from Museveni's wealth creation campaign since similar initiatives have failed to yield fruit.

President Museveni has however often insisted that Operation Wealth Creation is on course to transform the lives of Ugandans through improved Agricultural production.