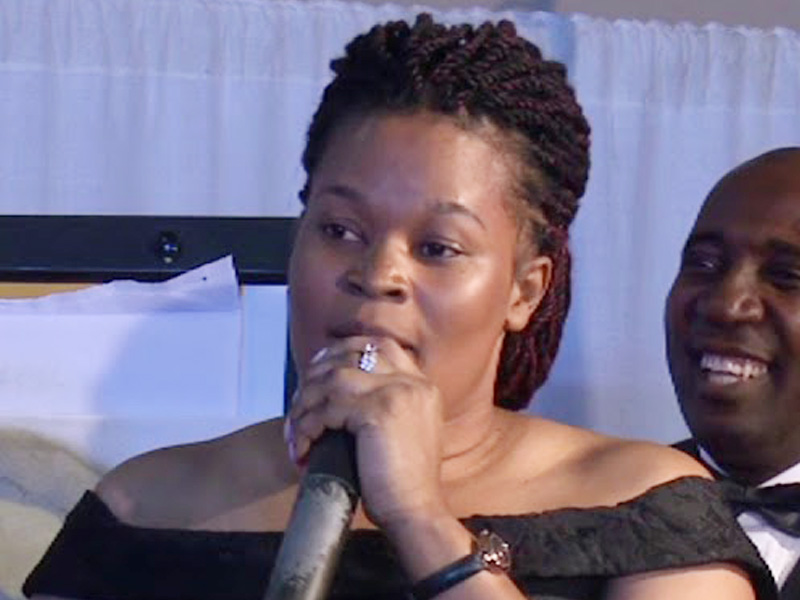 Idah Nantaba, State Minister for ICT has said she has no remorse at all for the family of Ronald Ssebulime, the man she got killed for "crying wolf" over an alleged assassination plot.
Appearing on NBS television Thursday morning, Nantaba said mafia in government who are after her life got police to kill Ssebulime in order to silence him.
This is what she told NBS TV:
Simon Kaggwa Njala: Do you feel depressed?
Minister Idah Nantaba: I was at a time but I'm recovering slowly. Today, I have a lot of unanswered. Six months down the road, we have no report on why Ssebulime was murdered.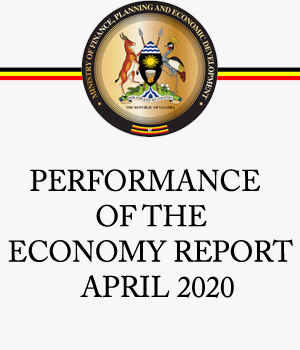 The police officer who shot Ssebulime dead is still in Luzira, we don't see him appearing in court to answer to his charges.
Njala: Is it police hounding you or someone using it?
Minister Idah Nantaba: I imagine someone in a high position is using police to kill people. The police narrative doesn't add up with what happened that day.
By the time Ssebulime approached where we had parked to buy groceries, there was no bag on his back. All I saw was a number plate being supported by a rope. Police have to explain where the bag came from.
Njala: Do you have any remorse towards Ssebulime's family?
Minister Idah Nantaba: Not at all. This family is being used by someone who wants to take my life. Ssebulime was silenced for reasons.
Minister Idah Nantaba: Police could have known that once this man is handed over to the hands of law, he would have exposed the people.
Njala: Are you at liberty to name whom you suspect?
Minister Idah Nantaba: I'm not at liberty but I've mentioned the names to the president. When I recollect all the events before we came across Ssebulime, things start adding up. Could it have been a well-organised crime perpetrated by the police?
Njala: How many murder attempts have you escaped?
Minister Idah Nantaba: Five attempts. At one time I wanted to take the Inspector General of Police to court but was advised to calm down.
Court summons
Meanwhile, the High Court has given the state minister for information and communication technology, Ida Erios Nantaba, 15 days to defend herself over alleged defamatory remarks she made against businessman Moses Kalisa Karangwa.
The deputy registrar of the Civil Division of the High Court, Sarah Langa, summoned Nantaba on Monday following a suit by Karangwa in which he accuses Nantaba of defaming him while appearing on Radio Simba, a radio station based in Bukoto, a suburb of Kampala.
"Whereas the above-named plaintiff has instituted a suit against you. You are hereby required to file a defence in the said suit within 15 days from the date of service of the summons," Langa said.
Langa warned that failure by Nantaba to file her defence on or before mentioned dates, the court will proceed with the suit and a judgement could be given in her absence.
In his suit, Karangwa also the National Resistance Movement chairman for Kayunga district, says that Nantaba while appearing on Radio Simba and Nation Television on October 6 and October 11 respectively allegedly portrayed him as a killer, land grabber, a thief, a criminal, a person who is above the law, a fugitive and a person not fit to live in society.
oses alisa arangwa also wants antaba to pay damages ile hotoMoses Kalisa Karangwa also wants Nantaba to pay damages. File Photo
Nantaba is said to have suggested that Karangwa is a murderer backed by generals in the army to grab land and that he is the only civilian who moves with guns.
Karangwa contends that Nantaba's utterances were malicious in their natural and ordinary meaning and have reportedly damaged his reputation as a businessman and a politician.
"I am a businessman who does business in Uganda and who imports merchandise from many countries and the said words have greatly injured my reputation," Karangwa contends.
Karangwa also says that Nantaba's alleged utterances caused ridicule and lowered his esteem among the eyes of the right-thinking members of the society.
Karangwa wants a permanent injunction restraining Nantaba from making the same or similar statements against him.
He is also seeking general and punitive damages against Nantaba at an interest rate of 27% per annum in addition to the cost of the suit.
Karangwa says that unless the court intervenes, Nantaba will allegedly continue with the said malicious utterances to his detriment that could lead him to suffer irreparable damages.
Additional reporting by New Vision