Renowned lawmaker Hon. James Kakooza has challenged opposition supporters to focus on other things but leave president to lead Uganda in peace.
Speaking while appearing on a radio talkshow, the Kabuula County Member of Parliament said that there is no reason why people should replace a best performer.
He added that age is just a number, therefore whoever thinks that Museveni needs to retire on that ground then must relax and "cut pressure."
"The strength of man is not determined by his age or the way he looks but on the way he feels about himself. A man of 80 years can run 20 kilo meters a journey that a 30 year old can't run! Therefore stop arguing about Museveni's age!" he stated.
Kakooza added that a leader should not do things simply because his voters love them but it should be the right thing.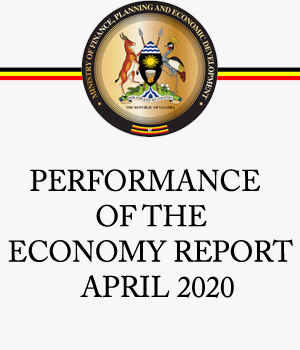 He also accuses the opposition for fronting sentiments instead of issues of national importance, thus describing the incapable of ruling this country like Museveni has done.

Controversy
It should be noted that this is not the first time James Kakooza has gone bare knuckles with opposition supporters over Museveni's stay in power.
In 2017, Kakooza went aginst odds when he challenged government to table the age limit bill as soon as possible so the presidential age limit clause can be scrapped to allow President Yoweri Museveni stand in 2021 elections.
"The more the debate is postponed, the more it affects Museveni's preparation for 2021 elections," he argued, expressing the urgency of the matter.
Kakooza made the appeal while addressing press at parliament where he called on the Speaker, Rebecca Kadaga, to allow legislators debate the Constitutional Amendment Bill 2017 "freely".
"No one has a right to stop the public debate on age limit," Kakooza said in a calculated shot aimed at Kadaga who early in the week barred MPs from discussing a bill that has not yet been tabled.
Kadaga cited death threats sent to MPs but Kakooza insists the public has the right to discuss matters concerning the constitution of the country.
"If the public wants to debate it and it is in the constitution, that is their right. You should let them," Kakooza appealed to Kadaga.
He claimed intelligence on a group of youth who have been mobilised to send threatening messages to MPs, saying although they are doing it for money, they should use the right channels.
Kakooza who was among the MPs that moved the 7th Parliament to lift the presidential term limit from the constitution in 2005, recently said President Museveni should be left to rule until he dies.
He now says while it is important to allow anyone above 18 years to stand for an elective position, there are still people above 75 years who can should be allowed a chance at the presidency.
When asked whether he is being paid to champion the bill, Kakooza claimed he doesn't expect to receive any money from anyone. "Why? I don't expect any money".