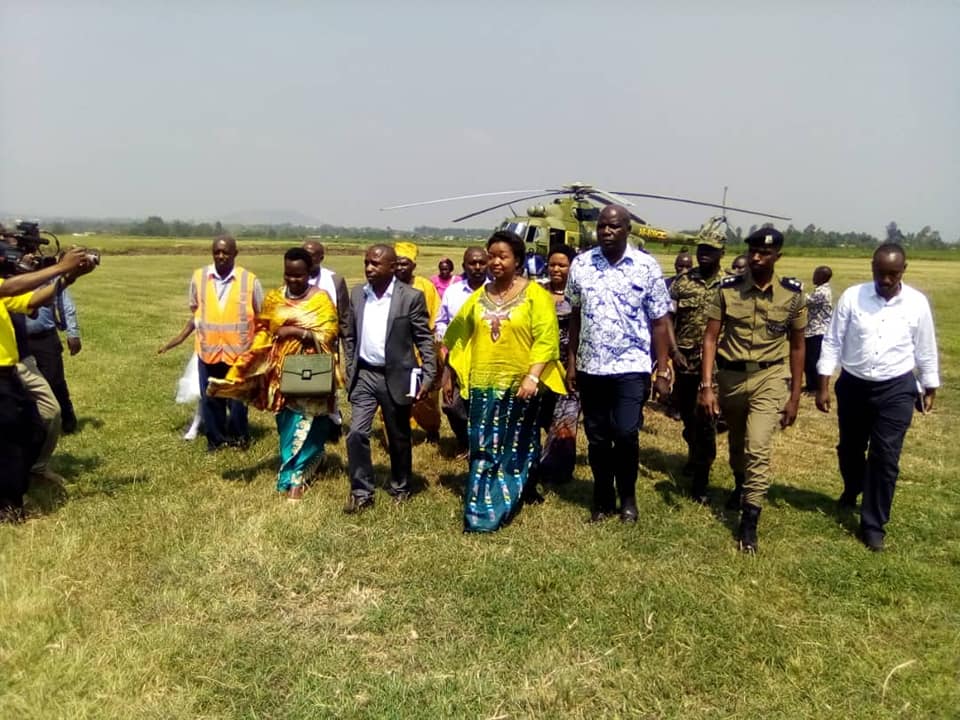 It was thrilling in Rwenzururu Kingdom as Queen Nyabaghole Ithungu Agnes returned home.
Amidst heavy army security, Nyabaghole turned to the land on the slopes of the 'Mountain of the Moon' over three years after the clashes between the Royal Guards and the government officers took place.
Nyabaghole was welcomed by Kasese district local leaders and Obusinga Bwa Rwenzururu (OBR) Kingdom officials led by Mr. Guard Mbayahi, the Prime Minister.
She gave assurance to the Mammoth crowds Chanting our "Rwenzururu Wethu" a Lukonzo fraise meaning Our Rwenzururu that the Lion of mountain, His Royal Highness Charles Wesley Mumbere will soon come back home.
See some of the pictures below.