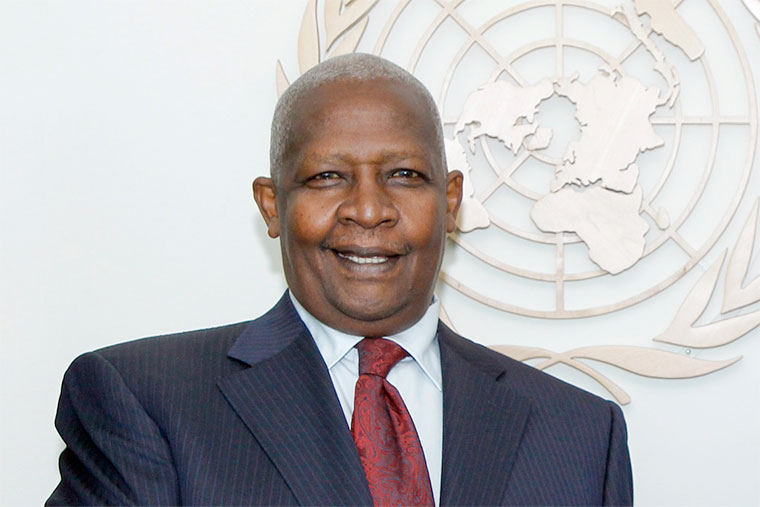 The Ministry of Foreign Affairs has kickstarted the move to repatriate Ugandans stuck abroad.
In a statement issued on 15th May 2019, the government spokesperson Ofwono Opondo, revealed that a number of 20 Ugandans have been cleared to return to the Pearl of Africa.
He added that this was done following the numerous calls by the August House and other government officials to have Ugandans stranded abroad helped.
"It is therefore in that light that Foreign Affairs Minister Hon. Sam Kuteesa after a wide consultation including the ministry of Health, cleared the 20 people listed in the statement below." Part of the statement reads.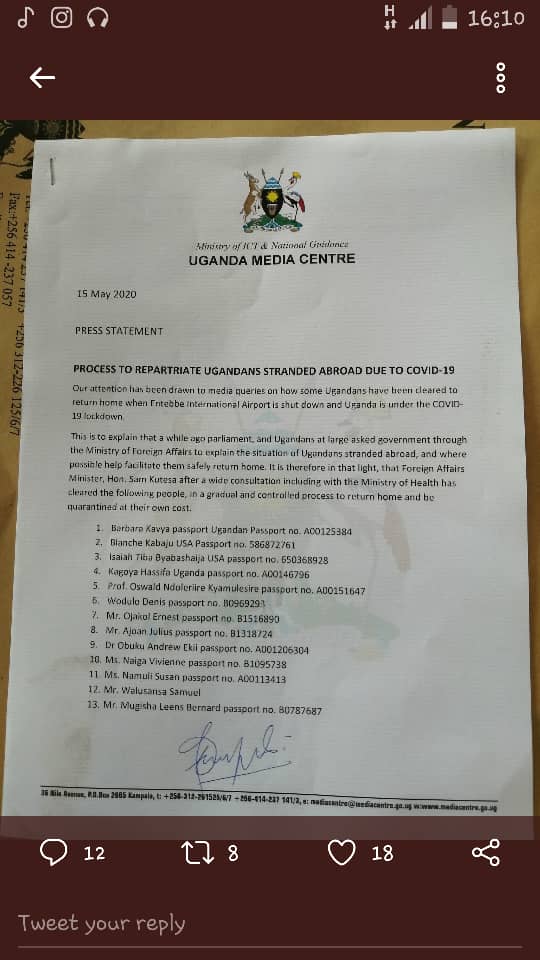 It should be noted that in April, Hon Sam Kutesa the Minister of Foreign Affairs Uganda, urged able Ugandans in China to register with the Embassy in Beijing and the Consulate in Guangzhou for assistance.
The Uganda Embassy in Washington, DC is seeking to register and verify stranded Ugandan nationals who are currently in its area of accreditation (United States of America, Central and South America, as well as the Caribbean – with the exception of Cuba), and because of the COVID-19 pandemic, are not able to return home.

Such individuals may include students or Research Fellows who have completed their studies or programs and short-term visitors / non-immigrant visa holders of all categories whose travel plans were disrupted by border closures.
This exercise does NOT include Ugandans who already have a settled status in the United States of America, Central America, South America and the Caribbean or had no plans to return to Uganda.