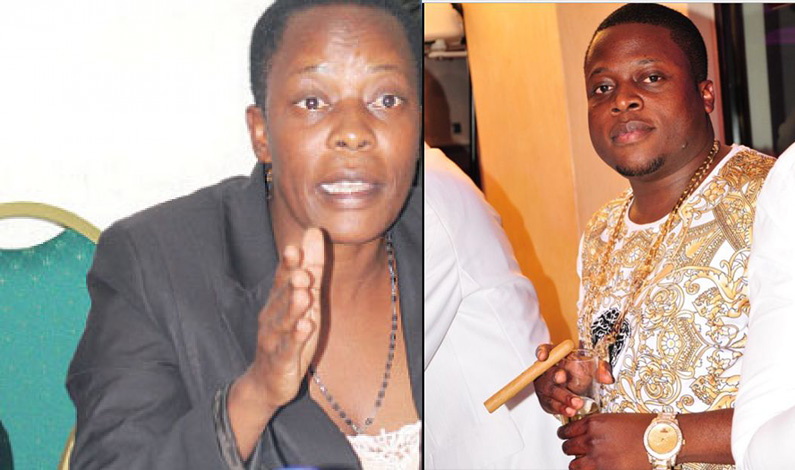 The Mukono legislator Hon. Betty Nambooze has confessed not really believing what transpired during the final sendoff of city Don Ivan Ssemwanga at his ancestral grounds in Kayunga district.
Citing the act of throwing money in Ivan's grave, Nambooze added that man there is no way someone's life can be changed at the last hour.
"Looking at Ssemwanga's buddies pour champagne and throwing money in his grave,I got to confirm that however much you try to control it, a person's burial will portray the life a person has lived. When Ivan died, the organisers of his funeral wanted to give him a sendoff, of a gentleman who had lived all his life donating to charity and not just as a spoilt partying animal whose source of money couldn't be understood." Nambooze stated.
Nambooze further said, "By and large, this was achieved until the last minute when his friends broke in and started displaying their behavior similar to what we get to see in the Nigerian movies. I highly sympathise with the priests who were conducting prayers at the graveyard… the problem they had wanted to take over Ssemwanga at death when the young man was here for thirty nine years and they never sought him out.
For example, I Betty Nambooze has lived my life as a political animal and a Catholic, why would anyone seek to bury me as a nonpolitical actor and witchdoctor? Why should anyone decree that we don't want partisan politics at Nambooze's funeral?
Funeral organisers need to be true to the dead…dont impose on a dead man the life and a legacy he hasn't lived."