Like any other young boy, DJ Phil had a dream of being a professional medical doctor however the love for music, style, Fashion and swag never allowed him get close to a pharmaceuticals  but instead turntables. DJ Phil is one of the hanky, modest and disciplined DJs we have in the city if you happen to listen to him mixing music you may not think of going back home till he vacates the Deejay box. In special exclusive interview, over very own Johnson Thembo managed to scoop a one on one dial with the turntable Pundit where he spilled his journey of career, family and love life scrupulously here.
Who is DJ Phil.
Born and raised in Kampala since the late 80s, DJ Phil aka Ainomugisha Philly is a son to a United Nations (UN) diplomat Mr. Biryomumisho Charles (RIP) and Kobusingye Justine. Spent his primary life at Nsambya Children's police school though his secondary life turned upside as he was ushered in a totally strange lifestyle that earned him multiple suspensions thus making him to study in about nine schools. Though it was like this, Phil successfully managed to finish is A 'level from Ibanda Secondary School in Western Uganda. He later enrolled for a Bachelor Degree in Information Communication Technology (ICT) At Mbarara University a course that he narrowly failed due to the love for music.
Life at School
Phil describes this as an interesting experience since he says he grew up a simple dude who always preferred to living an exotic life something that always created fame and recognition everywhere he went as a posh fella. In S.2 when he started dancing breakdance the number of both male and female buddies increased following the school outreach programs he was involved in. During this high school stage, Phil was able to be Entertainment, Sports prefect and also president of Interact Club.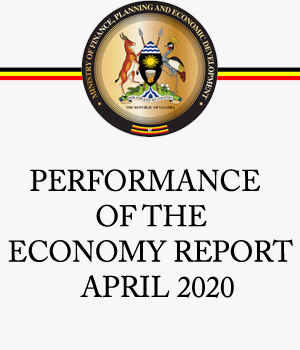 Background.
Though his early life massively curtailed by genus of parental restriction, Though Life only got sweet when Phil joined secondary in Western Uganda yet the mother was working in Kampala. This never only gave the dude an opportunity to chill but also to make friends and relish life to the apex.
Its due to this freedom that Phil managed to team up with his friends at school and they formed a dance group that rocked most schools in the West including Muntuyera High School Kitunga, Immaculate Heart, Bweranyangi Girls, Kibubura girls, Rotooma S.S among others. At this point one Philly who dreamed of being a Doctor finds himself and crossroads when he realizes that he can't draw and name the apart of an alimentary canal anymore.
Music takes over his minds and in S.4 Vacation decides to join a Mbarara based dance group called OutRuled Dancing Crew that gave him more hype as he stared tinting his hair, pierced his ears and clad in funny damaged jeans.
However its this very Dance Group helped Phil get more exposure about the industry as he shared stage with celebrities like Michael Ross, Participated in the famous Hot Steps competition where they won a huge radio cassette that pushed their skills to another level and it no wonder that they were able to share stage with Shaggy when he came to Uganda during the Pasa Pasa concert among other big events.
How Phil ends up as DJ
The journey all starts with the love for music and dancing, the step that killed his fears was the one brought him closer to people who matter in the industry. However the slop stretched closer when his cousin brother Mukalazi ventured into bar business in one of the Kampala slums.
As a young and aggressive boy, all he did was to forge friendship with the DJ who was hired by the brother to play music and because of the love for music, one day he assumed control of the system when the DJ had gone to ease himself. He just dragged some Jamaican dancehall tune and surprisingly revelers made gigantic noise jammed to the tune something that inspired him and since then the DJ started giving him some time to play music before beer addicts jetting in the house. This marks the genesis and since then Phil has not only smashed Turntables but has also bitterly given his fellow DJ's massive headache with his killer mix-tapes.
Phil has also played music for The Wink Bar and Lounge in Kololo, Casablanca, Venom in Kabalagala, Club ballistic, Mist Bar in Kabaale and the Ntinda based Koko Bar where he is the official Music director though also has another Tuesday plot at Cloud club where he hosts the mighty beer bong night.
He has also played music for the famous Airtel Kyakala Promotion where he was along with Spin Dr. Shiru and J Kazoora, Twaweza Star Trek where they visited over 200 schools across the country till when he Joined Cheza.com a TV show he murdered alongside Uganda's prevalent Free-styler Mr. Mosh.
Love & Relationships
Phil has a brief love story, though in real life he is always surrounded with slay queens, but he claims to be a reserved dude.
He says the lady's are his friends and some are his fans there the operation to jump and dig gold in the middle has never come in his minds because they push his brand and give him good company. He however confesses having a Finance who he never revealed bi it even names.
Achievements
Within the shortest time of being a turntable Maven, Phil has been able to make friendship in and outside the country, has bought about two plots of land with one already in the construction process and has also bought a number of cars too among other things.
Though he has been able to secure all that, he has also been faced up with a number of Changes that include the public perception where they allege that all DJs are spoilt people. He believes that this is a wrong perception since some people in cooperate world sometime have done weird things than some DJs have done.
He says though the plays for people to drink more beer, but he personally neither drinks nor smokes.
He says that he ready to stop his job and has a dream to set up an events empire that caters for anything to do with sound and music in the next few years.
Phil however calls upon the youth and whoever wants to be a Dee Jay saying that its not a matter of wanting to be one but it takes passion, patience and determination.