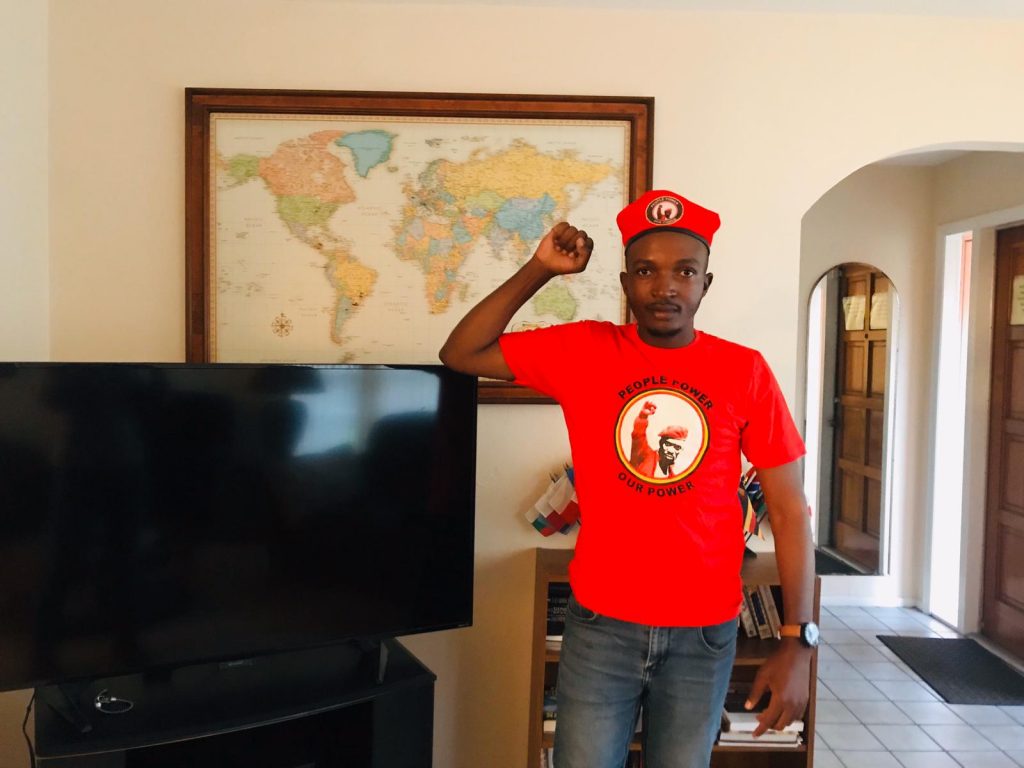 The Uganda Police Force has confirmed custody of one of the opposition activists arrested during the Togikwatako protests.
Paul Kiyemba was brutalized and arrested as police tried to tried to intervene and stop what they deem to have been an unlawful and violent demonstration against the proposed Age-limit Bill.
According to the Police spokesperson Emilian Kayima, the detainees are being charged for holding unlawful assemblies, and inciting violence contrary to the 2014 Public Order Management act. He further intimated that interrogations are still on-going and that they have reliable intelligence that the detainees may be working with rebel groups to overthrow the current government.
Kiyemba is also accused of being behind the act of dumping yellow painted piglet at the parliament two weeks back. It should be noted that this is not the first time piglets mysteriously appeared at the parliament with the most recent one being months back when the controversial Kafeero Sekitoleko motion to raise the Age-limit for judges was mentioned in parliament.