Unplugged Season 2 has been a trailblazer of live music performances since it started more than a month ago. Some of Uganda's top performers like Chameleone, Bebecool and Afrigo have graced the stage and now news from Liquid Silk Management indicates that we are up for one more treat before Christmas.
The New Eagles Production will be unplugged at the Nalya-based club this Wednesday 20th December.
The band that has grown in popularity since its founding has defied the odds and cultivated a large fan base.  Indeed, yesterday (Sunday) alone, the band staged three shows in Masaka as part of their country tour.
The New Eagles Production continues to be quite unique because it has 7 independent artists, including three sexy divas: Shasha Brighton, Grace Khan and Bettina Namukasa; as well as Jovan Luzinda Henry Mwanje, and the husband and wife pair of Irene Namatovu and Geoffrey Lutaaya.
If there was an award for sexiest group, the New Eagles Production would no doubt have won it – several years in a row because of its female line up. Sasha Brighton, one of the group members for instance has specifically been the talk of the town partly because of her looks.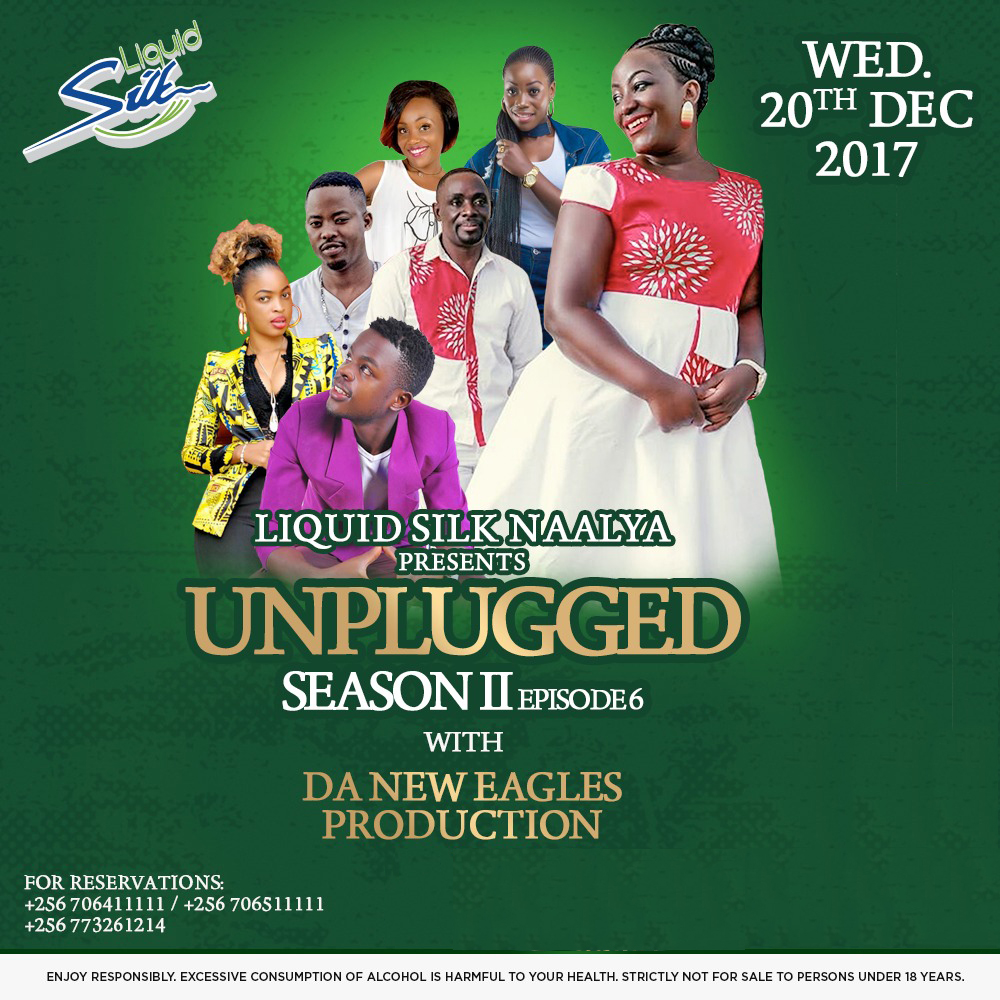 At the same time, Irene Namatovu, the senior female on the team can't be dismissed either as she has been known to make men pocket when they pass behind her.

The upcoming Unplugged session this week definitely holds a lot of promise as we shall witness a 7-1 unplugged session.
And for the men who might want more than just the music, worry not, The New Eagles has a line-up of four women.