Parliament has resolved to constitute a Select Committee to investigate allegations of corruption, mismanagement and abuse of refugee funds in the Office of the Prime Minister.
The motion presented by Obongi Constituency MP, Hon. Hassan Fungaroo, was premised on refugee host community concerns pertaining to land matters, environmental degradation and poor stakeholder involvement among others.
Fungaroo noted that the mismanagement of refugee funds and programmes by officials from the Prime Minister's Office had spoilt Uganda's image of being one of the world's best refugee hosting countries.
"Parliament condemns the abuse of the refugee funds; a committee should be put in place to investigate allegations of inflation of refugee numbers, bribery and trafficking of refugee girls," he said.
He added that some refugee programmes were not documented and were being carried out secretly.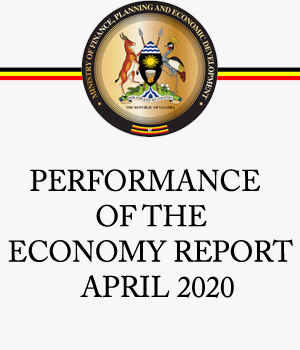 Hon. Elijah Okupa (FDC, Kasilo County), said that the Permanent Secretary in the Office of the Prime Minister, Christine Gwatudde Kintu, had instituted a team to investigate the payment of Shs8 billion to Simu Oil Uganda Limited to procure land on which to resettle victims of mudslides.
"The land in question turned out to be a wetland. These are concerns as to why this matter should be investigated. Refugees are vulnerable persons who need our help," said Okupa.
The Minister of State for Disaster Preparedness, Hon. Musa Ecweru, said that the questionable situation of refugees had prompted the Prime Minister to suspend the officials involved in the scandal.
He also said that the IGG, Police and partners like the United Nations High Commissioner for Refugees (UNHCR) and World Food Programme had instituted investigations into the matter.
"Involved parties will be dealt with according to the law," said Hon. Ecweru, adding that "When Kazinda messed up our operations, we were free to give information and he was apprehended."
"We will never close our doors to refugees for as long as they continue to be persecuted in their own countries," the minister added.
While chairing the session, the Deputy Speaker of Parliament Jacob Oulanyah noted that this was one of the rare occasions where Parliament and Government agreed that an investigation was needed, following the loopholes cited.
However, MPs justified the need for Parliament to investigate the matter citing ghost refugees, as well the questionable level of freedom that refugees were exercising in host communities.
"Previously, reports from the Auditor General have delayed to reach Parliament, and UN reports hardly make it here. That is why Parliament should institute a committee to investigate this issue," said Hon. Okupa.
Some MPs said that there was no need to have Parliament involved in investigating the mismanagement of refugee operations, noting that it would interrupt their oversight role.
"Parliament will benefit from the reports from these institutions so we should let them do the investigations, and we study and scrutinize their reports," said Hon. Thomas Tayebwa (NRM, Ruhinda North County).
The Deputy Speaker asked Government to table the Refugee Policy, and present a Bill amending the Refugee Act.