Legislators representing Workers in Parliament have criticized government's 'selective' move to enhance salary of public servants.
While addressing the media on Thursday, Workers MPs Margaret Rwabushaija and Agnes Kunihira lashed at government for proposing salary increment for the proposed civil servants and ignoring other workers in what they have termed as discriminatory and tantamount to 'divide and rule.'
"This proposed salary increment is very selective. This is 'divide and rule' because the beneficiaries of this pay raise will remain praising the regime while others will continue to languish in poverty accompanied by this high cost of living," Rwabushaija said.
This comes after Public Service recently submitted salary review documents to Ministry of Finance for adoption in the coming Financial Year. This new enhanced salary structure will see medical workers, prosecutors, science teachers being the major beneficiaries.
MP Rwabushaija, also former Uganda National Teachers' Union (Unatu) chairperson said that the move to enhance salaries for only science teachers is discriminatory and kills motivation from other teachers.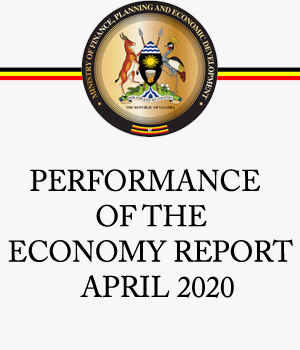 "Those arts teachers are counterparts to those who are science teachers and I deem this as a punishment for those who teach arts. Are we saying arts teachers are useless yet the lawyers, judges and even journalists were arts students?" Rwabushaija said.

"It looks like arts teachers are sinners and this will continue to bring divisionism to the detrimental of our education standards."
Currently, arts teachers are paid between Shs450,000 to Shs650,000 while science teachers will be smiling their way to the bank with Shs2m.
"Head teachers are getting Shs2m yet their deputies get about Shs1.5m now who is going to supervise the other if a science teacher is equally getting Shs2m? Are we going to keep working like that with such parallel payrolls? This is a social divide that government must address," she said.
Workers MPs said that this proposed salary enhancement do not only discriminate teachers, but also other sections of the public servants who equally play a big role in steering national development.
"Government should ensure high levels of equity while considering pay raise of public servants during this salary enhancement schemes and that is why we thought the recent Salary Review Commission would solve such anomalies, but it looks like the recommendations of the Commission have not followed. With this high cost of living, how do you expect a police officer to survive with Shs300,000 salary?  We appeal to government to consider these issues and fast-track minimum wage Bill which will help set standards.  This Bill is still in the committee of gender but it is government that is still dillydallying the process," Kunihira said.
"We belong to different trade unions that we represent and we shall continue to push for equity in the workers' fraternity, but remember that the last action of workers is to withdraw their labour," Kunihira added.
Article 40 of the Constitution gives Parliament mandate to enact laws to provide for the right of persons to work under satisfactory, safe and healthy conditions while section 2 of the same article gives every worker a right to form or join a trade union of his or her choice for the promotion and protection of his or her economic and social interests; (b) to collective bargaining and representation; and (c) to withdraw his or her labour according to law.