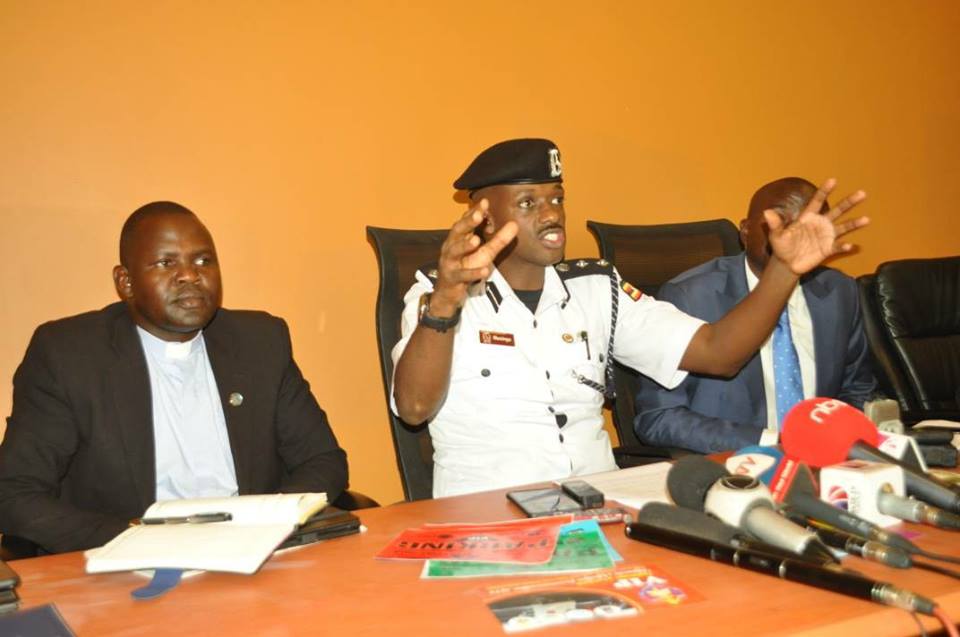 Kampala Metropolitan Police Traffic Commander SSP. Norman Musinga issued out traffic guidelines ahead of the coming 3rd June Uganda Martyrs Day Celebrations in Namugongo.
Musinga pointed out that only vehicles with VIP and other official stickers would be allowed to park in the designated parking spaces at both shrines.
He added that pilgrims shall only be permitted to move by foot from Kyaliwajala trading centre to the shrines.
He further shared the traffic movement plan and road usage plans for the celebrations.
Scores of faithfuls continue to flock both the Anglican and Catholic shrines at Namugongo, business booming and numbers are expected to increase by the day.