There are six Parliamentary, several Mayoral,a number of Sub county/Division chairmanship and councillor seats up for grabs in the ongoing residual elections.
My Opposition collegues have instead chosen to take the Bugiri Parliamentary elections as a matter of life and death or probably the end of our struggle… To me Opposition would have focused more on Sheema where the mother of Office abuse and impunity, illogical and biased EC are at play. In the history of Uganda we may get an MP to represent two constituencies until he chooses to resign one!
In Njeru we are going to have a Municipality with no Member of Parliament because the existing one was voted and gazetted to represent Buikwe North. Interestingly all this doesn't trouble my colleagues in the Opposition as their major aim is to set up individuals against each other and get entertained by the fights to settle old scores. If you have two good fighters in a struggle one young and energetic another mature and experienced, why would you wish to divide them? Can't we conscript both of them and bolster our front. Isn't this a case of accepting to be fooled?
My Party DP has no single candidate in any of these elections but its dying to have a duel with FDC/Besigye and instead of behaving the elder it is, it has turned itself into the Catalysist in the looming battle for supremacy among opposition forces whose ground has now been declared to be Bugiri.
I decided to take electoral politics to another level and use the service of technical people to do opinion polls for me before I join an important election, I do it for my own campaigns and campaigns where I intend to have a lot if interest. I have already done this in Bugiri but I will keep my findings to myself for they are of no use since our forces are already divided to the core and baying for each other's blood.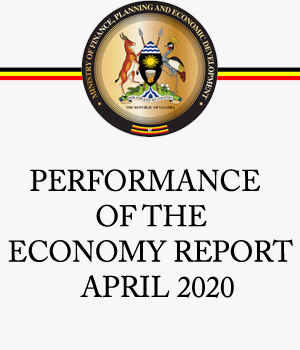 Voters as the key stakeholders in an election always have the most credible and reliable stand which if we are humble enough to believe will in turn inform our best decisions. These are truths we must accommodate and apply our most honest judgement to as opposition before degenerating to the level of tearing at each other for a single Parliamentary seat. The masses are looking at us for salvation but we have turned out to be just a group of greedy, egoistic, hateful,envious people much to the advantage of our enemy.

We had an election in Kyotera prior to Togikwatako where I camped for several days.I privately engaged the FDC leaders to interest them in supporting the DP candidate who was the most promising and they refused to back down… I therefore reverted to the FDC party members in Kyotera and convinced them about the need to vote for an opposition candidate who this time was DP, they listened to me and we now have Robinah Ssentongo in Parliament with us.
On the day Besigye came to drum up support for the FDC candidate in Kyotera, our convoys met somewhere along Mutukula road in a mini rally , I stopped and waved at him as a freind and we moved on. We never quarelled with FDC in Kyotera, they didn't pull out their candidate but we never allowed this to divert us from the true opponent.
Mao joined me for the last rally, he had just assaulted me in Kampala and expelled me from the party but this was electioneering time, I pretended that there was nothing between us, and we secured victory. If the FDC candidate was the strongest in Kyotera, I would have supported her instead of my Party candidate.
I and Hon. Hussein Kyanjo will Adress a Presser tomorrow at Hotel Africans at 9:00am on this and other matters related to it. Meanwhile our appeal to colleagues is that we stop taking electrol offices as points of employment and privilege but rather as positions of deployment and service to our big struggle.