The President of Uganda, Yoweri K. Museveni, also Commander-in-Chief of the Armed Forces, has ordered for the deployment of army sharp shooters and the purchase of escort cars for MPs' protection.
With the plans not reflected in the recently passed national budget for the Financial Year 2018/2019, a Supplementary Expenditure is to be made on the vote of the Ministry of Defense and Veteran Affairs, to be brought for retrospective approval in line with Section 25 of the Public Finance Management Act.
It's also important to note how it is still not clear how much will be required to effect the directive.
Putting matters of finances a side, whether you have ever been at Parliament of Uganda premises or not, it's vital to know that most of the lawmakers park their cars in the basement where there is only space for one car implying that if this bid is effected, where will these 500 new pickups be parked? Shall we also buy more land, construct another parking yard for the same MPs earning salary that is over 5 times more than that of the Head of State?
"Who Are Sharp Shooters Going to Shoot?"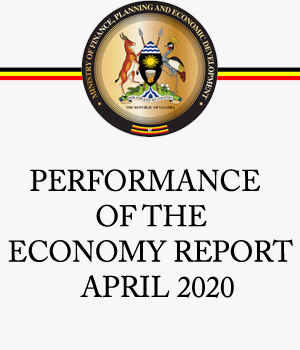 Ruhinda North County Thomas Tayebwa has criticized Museveni's directive to order finance ministry to immediately acquire a fleet of new 4 wheel-drive pick-ups with open carriage beds for all 456 MPs.
In his directive dated June 29, Museveni asked finance minister Matia Kasaija to provide additional money for these vehicles quickly and that the army will use these vehicles to guard the MPs which will also accommodate sharp shooters.
Tayebwa expressed shock saying that whereas he has not requested for a pickup, his name has already been submitted among the first beneficiaries of this new security detail.
"I have never asked for such security, but I saw in my name, a pick up is going to be acquired with sharp shooters, I don't know to shoot who. The clarification I need is, are they buying for each and every MP?" Tayebwa asked during today's sitting.
"We know we have our colleagues who might need security, it is up to me to determine whether I need extra security or not and I appreciate the President for being concerned."
He added that in case they are MPs who need extra security and sharp shooters, then those MPs should register with the Clerk to Parliament. "I suggest that you get a list of MPs who need the vehicles and sharp shooters and submit this to the finance ministry and for those who don't need, you give us the money so we renovate our health centres," Tayebwa said.
The decision to enhance MPs' security was made following a meeting between the legislators and President Museveni, wherein concerns about national security and MPs' personal safety were discussed.
"The Members of Parliament… have been singled out for intimidation and possibly attack also. I have, therefore, decided to protect the Members of Parliament," said Museveni, in a letter to Finance Minister Matia Kasaija ordering the purchase of escort cars to be used by the sharp shooters.
"The Members of Parliament already have some Police guards. Those will stay with them. I will, however, add two other elements: the sharp shooters of the army and follow up pickup trucks," reads the letter in part.
"I therefore, direct you to immediately acquire a fleet of new 4 wheel drive pickups with open carriage beds. Provide additional money for those vehicles quickly…act fast. I thank you and I expect speed," said Museveni.
Kasaija is also required to purchase "body armor and helmets that are bullet resistant" for the army sharp-shooters and the Police guards who mind the MPs.
The measures are to last the duration of procurement and installation of CCTV cameras and other security apparatus, and the President's 12 point security master plan shared with MPs in a recent special sitting of Parliament.
The drastic measures are a response to runaway assassination of high profile individuals, the recent being Arua Municipality MP Ibrahim Abiriga, and a series of murders and kidnaps that have rocked the country.
The killings rocked the country six years ago, with first victims being Muslim clerics, which then Police chief Gen Kale Kayihura perennially blamed on remnants of the Democratic Republic of Congo (DRC) based Allied Democratic Forces (ADF) rebels.
In the letter, Museveni says the crimes were being committed "with the possible collusion of elements in the Police," perhaps an explanation of the sacking and subsequent detention of former Inspector General of Police Gen Kayihura, together with officers hitherto allied to him.
Kayihura, together with Police and Army officers have been under Chieftaincy of Military Intelligence (CMI) detention, with sources saying they could stand trial any time soon following the recent reconstitution of the Lt Gen Angrew Gutti – led General Court Martial (GCM).
In a recent lone Cabinet reshuffle, Museveni also sacked then Security Minister Lt. Gen Henry Tumukunde, replacing him with former Army Commander Gen Elly Tumwiine, in an attempt to end all-times high bickering between Gen Tumukunde and Gen Kayihura.