The General Court Martial in Makindye has pinned Boda Boda 2010 Patron Abdullah Kitatta in the murder of Case Clinic accountant Francis Ekalungar.
Ekalungar was kidnapped this year on January 2, while on his way to the bank. His body was found burnt in Kajjansi the following day. Subsequently, Kitatta was arrested by UPDF in connection to his murder.
Prosecution revealed that Kitatta obstructed the arrest of his brother, Huzairu Kiwalabye, who is a prime suspect in the murder of Ekalungar. It is said that the murdered accountant's car was found parked in Kabowa where Boda Boda members reside.
While appearing before the Court Martial on Monday,
Major David Agaba, the 3rd Prosecution Witness in this case, and a former CMI Operations Officer in the Department of Counter Terrorism, told the Seven Member Panel Chaired by Lt. Gen Andrew Gutti that on January 19, 2018 he received orders from his boss Lt. Col. Erias Byamukama, to arrest  Kiwalabye who had been located by experts at Nateete a Kampala suburb, to which he responded by organising 10 armed personnel Commanded by CPL Richard Wanyama.
He told court that during their Operation they met a lot of resistance from Boda Boda 2010 members who were commanded by a one Joel Kibirige, one of Kitatta's co-accused persons, whom they were forced to arrest in order to find out why he was failing their operation.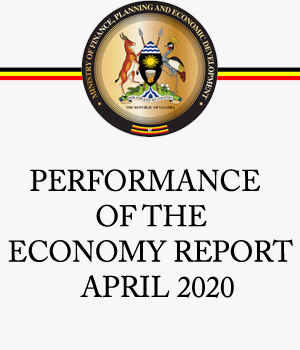 On interrogation, Kibirige informed the CMI officers at the Headquarters, that he too was working on the instructions of his boss Abdullah Kitatta, who actually was calling him on phone in the middle of the interrogation.
Maj. Agaba further testified that Kibirige informed them that Kitatta had instructed him to kill, beat and burn which ever car gets in their way, so as to rescue his brother from being arrested.
Major Agaba also informed court that Kiwalabye too admitted to being Kitatta's brother on interrogation, and that is why his arrest was being intercepted by Boda Boda Cyclists.
It is against this background that Major Agaba and CMI officers resolved to go and arrest Kitatta who they found at Vine Hotel In Rubaga Division hiding in the toilet.
He was found in possession of a golden pistol, while another black pistol with 15 live bullets and an SMG gun with 30 live bullets were recovered from his motor vehicle, where his other co-accused Ngobi Ssowali was also arrested trying to run away.
When asked to show the officers the documents pertaining these arms, Kitatta didn't have any but claimed that senior officers in the Police knew about them.
The 3 guns have been tendered in court as exhibits for the Prosecution team, having been recovered on Kitatta by the witness also arresting officer-Major David Agaba.
Major Agaba also identified to Court, Kitatta, Kibirige and Ngobi as the 3 people he arrested during the said operation.
Kitatta and others are on remand at Makindye Military Barracks and Luzira prison respectively, on charges of unlawful possession of firearms, ammunition and military gears which the Prosecution says are a monopoly of the UPDF.