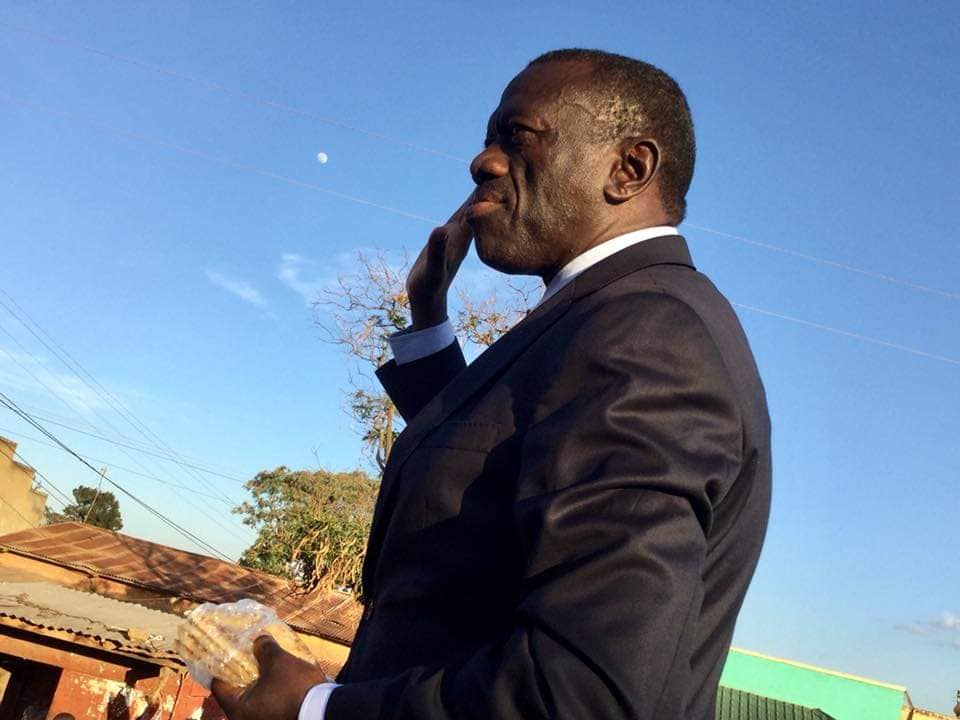 Seasoned politician Dr. Kiiza Besigye has been smeared with morning love.
This happened in Kaberebere town as he travelled back to Kampala.
Excited supporters and a road side chapati maker gave him a hot chapatti, pineapple, soda, muchomo, money and water.
Besigye called upon the people that had gathered in huge numbers to tireless work hard and fight poverty.