The plot for MPs to amend Parliament Rules of Procedure to give members power to elect parliamentary commissioners and committee top leadership has taken shape.
The latest is that Bunyole West MP James Waluswaka (NRM) is drafting a motion that will soon or later be tabled on the floor of Parliament calling for need to amend Rules of Procedure to allow MPs vote for backbench Parliamentary commissioners and committee chairpersons especially those in accountability and budget committees.
The move is reportedly being supported by several MPs who want parliamentary commissioner selected and to serve for until the end of the 5year session in parliament. The appointment of committee leadership and commissioners has solely been left for the party leadership with assistance from various party whips.
Rule 11 of the Rules of Procedure stipulates the composition of parliamentary commission and states that the "Constitution of the Commission under this rue shall be done during the first session of a new Parliament and tenure of service of the four backbench Members shall be for two and a half years subject to re-designation."
Currently, the tenure of the serving four backbench commissioners is expiring at the end of this year amidst reports that NRM top leadership-Central Executive Committee(CEC) has re-appointed its 3 commissioners; Peter Ogwang (Usuk County),Arinaitwe Rwakajara (Workers MP) and Robinah Nabbanja (Kakumiro County).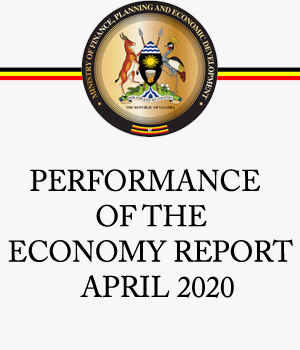 In August, Forumfor Democratic Change (FDC) President Patrick Amuriat made major reshuffle in the FDC cabinet at Parliament where he among others dropped Leader of Opposition Winfred Kiiza (Kasese district) and replaced her with Gulu Municipality Woman MP Betty Aol Ochan. He also dropped Abdu Katuntu (BugweriCounty) as committee on Commissions, Statutory Authorities and State Enterprises (COSASE) chairperson and replaced him with Kawempe South MP Mubarak Munyagwa.
A section of MPs now want powers given to them to vote committee chairpersons rather than leaving to party leadership that does not run the affairs of Parliament.
It remains unclear as of when this motion will be tabled on the floor of Parliament considering that Parliament is currently handling a backlog of Bills that ought to be passed before December 20, 2018 when MPs go on recess for the Christmas break.
Normally, MPs amend Rules of Procedure at the beginning of a new Parliament and it is unprecedented for them to do so at this time.