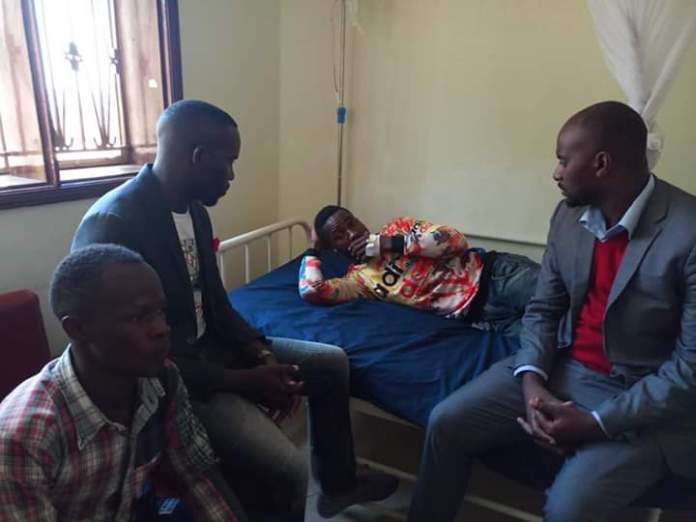 People Power leader Robert Kyagulanyi aka Bobi Wine has accused security of allegedly injections one of his supporters with unknown substances.
Den City is not the first person to come out of military detention and talk of being injected with substances by security operatives, Bobi claimed on Monday.
"I have personally experienced this. Some are injected & they black out only to wake up in unknown places. Tormented by those we pay to protect us!"
On March 6, People Power spokesperson Joel Ssenyonyi visited Dennis Senono (DenCity) at the hospital where he is getting treatment.
Ssenyonyi said Den City was brutally arrested and beaten, then eventually taken to Chieftaincy of Military Intelligence (CMI) Kireka.
"Blood was oozing out of his ears, plus some other injuries. However, he is strong and looks forward to raising the People Power flag again."

According to Bobi Wine, for nearly a week now, People Power's Bobi Young has been under unlawful military detention.
He was first kept in detention at Kawempe Police Station and then taken away with DenCity to Kireka.
People who have been detained there before speak of terrible experiences of torture and maltreatment at the hands of security operatives, he said.
"Our legal team has been doing their very best to secure his unconditional release! As we continue to demand for his release, I want to put all these people who are involved in these obscene violations on notice."
He added: "They will have to account for their actions. I know that their intention in persecuting us is to break our spirits. Too bad for them, we just get stronger by the day."