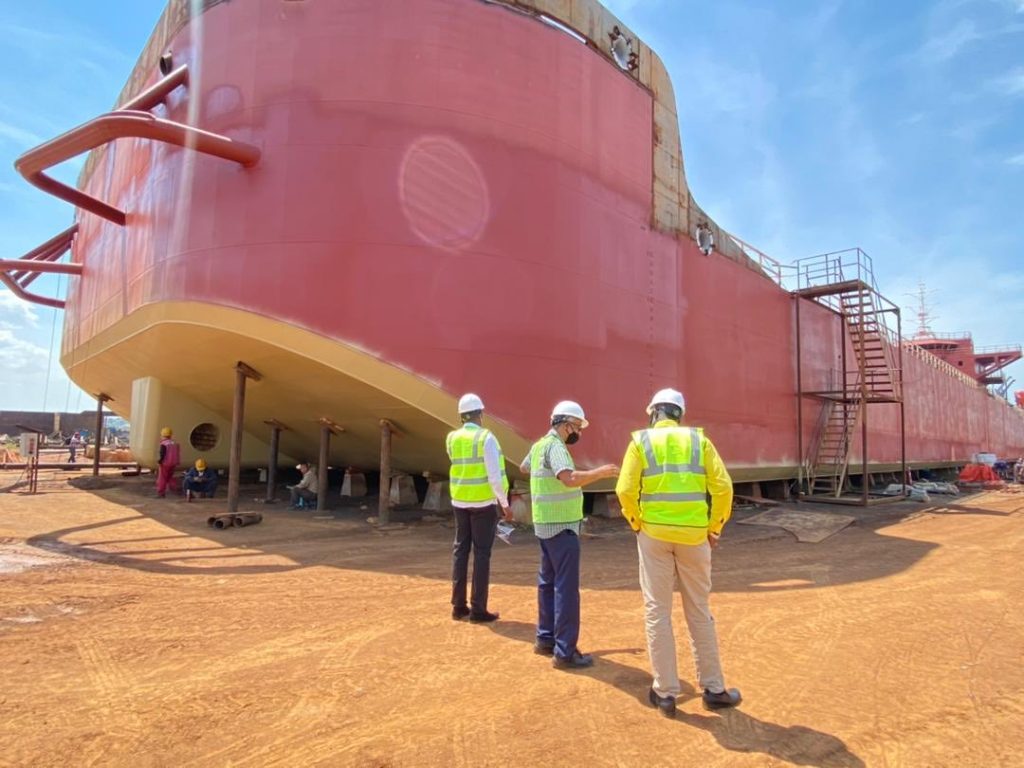 In bid to boost a private sector led economy, different government officials continue to make analysis of the different player doing their best in ensuring this goal is achieved.
On Saturday, the minister of state works and Transport Hon Musa Echweru payed a courtesy call to oil transport and storage facility established by veteran politician Captain Mike Mukula and partners.
This visit was aimed at determining the road construction urgency connecting the facility the main road as operation nears completion.
Hon Musa Echweru observed that this is one of the largest oil transportation and storage facilities in East and central Africa.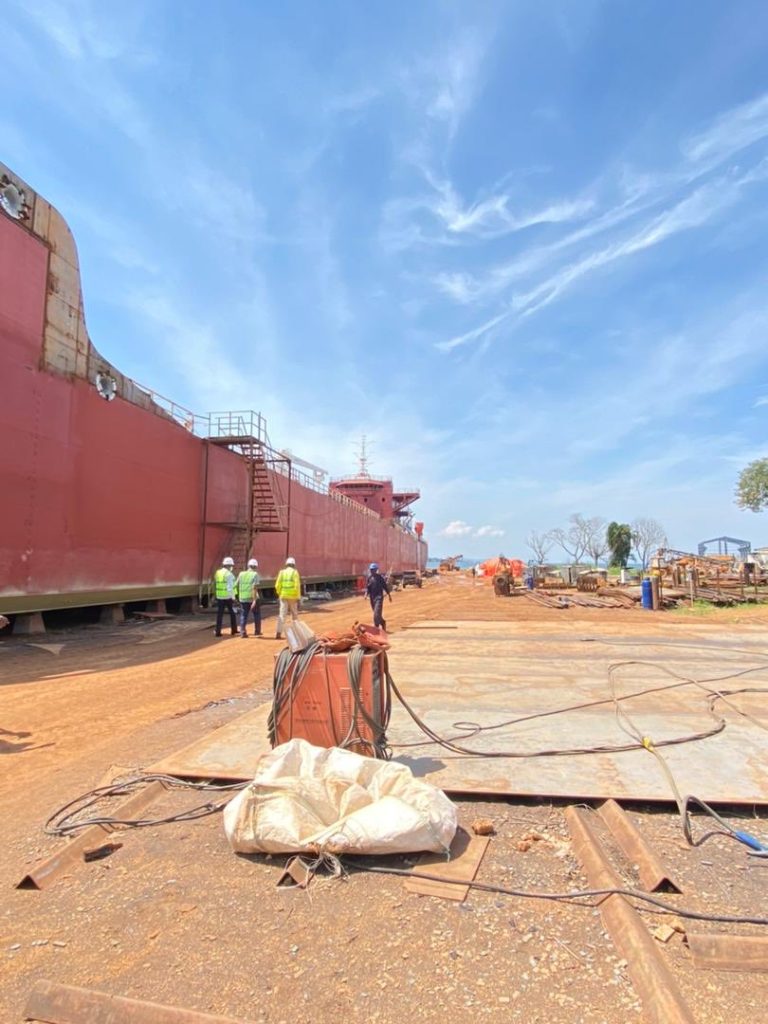 "This facility is built by the private sector and as a board chairman and shareholder I am pleased to be part of the building blocks of our economy" he noted adding it will be ready soon at 90.4% there by calling the road.
According to Captain Mike Mukula, this oil facility is a private sector initiative – building initially 4 ships / oil barges longer than Nambole stadium (118×23 m) and each ship will carry appx what Uganda consumes in a day 4.7 m liters and cut oil transportation costs by 50% and saves our roads from oil tankers.