Members of Parliament shocked President Yoweri Kaguta Museveni when they revealed how some of their body guards now fear to move with them in their cars.
This statement was made during the meeting held at the office of the office of prime minister's office as they discussed security matters in the country.
This meeting followed the increasing insecurity and murder cases that even claimed president Museveni celebrated fanatic Hon. Ibrahim Abiriga who was murdered along with his body in Kawanda a Kampala suburb.
On hearing this, President Yoweri Museveni immediately directed the Uganda People's Defense Forces (UPDF) to take over the security of Members of Parliament.
Museveni added that those who feel insecure following claims that the police officers formerly assigned to them have abandoned duty need to get a separate vehicle to transport the UPDF escort soldiers after MPs reported that the police escorts also didn't want to sit in.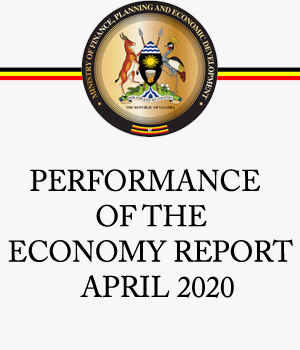 Prior this meeting, president Museveni has launched a 10-points strategy to fight criminality in the country among them includes fingerprinting all guns in circulation.
This was during his presidential address at Parliament on matters regarding security of the country in accordance with article 101(2) of the 1995 Constitution.
Museveni told Parliament that he has not directly been involved in fighting of crime until the killing of Maj Muhammed Kiggundu and AIGP Andrew Felix Kawessi which provoked him into action.
"There should be no undetected crime after taking the following measures; fingerprinting all guns in Uganda. All guns must be fingerprinted to capture fingerprints of any user. That means if any legal gun was used for criminality, we shall know whose gun was used and who the perpetrator is," Museveni said.
He however warned that fingerprinting of all legally owned guns may not solve the situation where guns are smuggled into the country, adding that government will devise other means to handle smuggling of guns.
Museveni also listed nine other strategies that government will embark on to fight crime in the country. Among others include; mandatory installation of electronic number plates on all motor vehicles and bodabodas at the expense of the owner, banning of hounded jackets and provision of illuminated helmets with numbers printed on the front and back.  The other strategies include; installation of cameras in the highways and towns and streets and installation of a modern forensic laboratory which will capture the palm prints and DNA of the criminals.