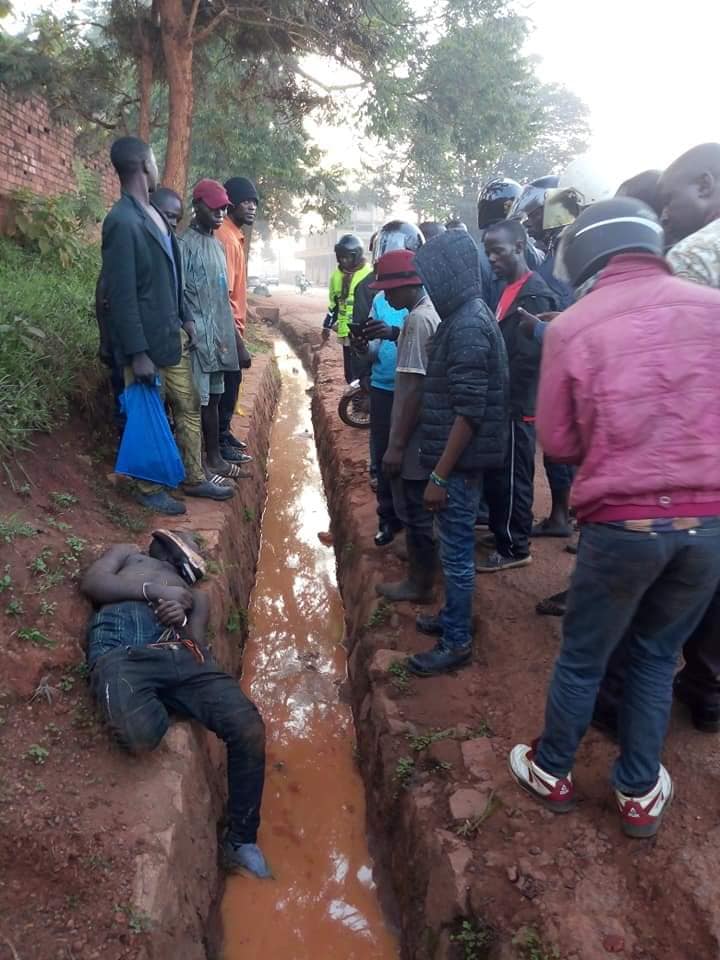 Saturday morning has opened with shocking as Unidentified man believed to be in his 20's has been murdered.
He was handcuffed and killed, then the body dumped along Lubiri Mengo Palace.

By press time, Police had not yet to arrived the scene for a comment on this cold murder.
This comes barely two weeks after Mr. Omara Bonny the People Power youth coordinator of Amolatar district was found dead in the same manner.
https://theinsider.ug/index.php/2020/01/21/too-bad-people-power-coordinator-murdered-in-cold-blood/